Borno Killing: Boko Haram Interacting With Farmers – DHQ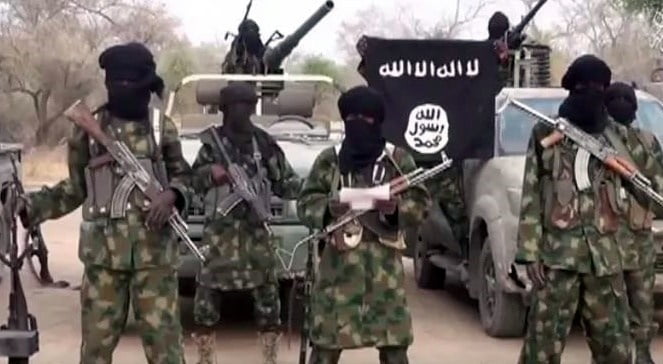 The Defence Headquarters (DHQ) has revealed fresh facts on the killing of rice farmers in Borno State by members of the Boko Haram terrorist group.
Speaking to newsmen on Thursday in Abuja, Major-General John Enenche, spokesperson of the Nigerian military, hinted that the number of farmers killed may be more than the 43 earlier reported by the DHQ.
General Enenche revealed that the rice farmers were interacting with the insurgents before they were killed.
He said: "I want to say that the armed forces we have now and security agents is normally determined by the people," he said.
"It's not in our powers or to say yes or no. It is the kind of force package …each time I brief, talk to you here, I say Air Force will make an enhanced force package of fighter jets, helicopter gun-shooter then take out opposition.
"The same thing with the army; the same thing with the navy. So, for every government it is what you want. It is not for the military to begin to join issues or begin to contest.
"From the testimony we got from a credible source who escaped, part of them said that they[Boko Haram] called about 70 of them. They invited them to come.
"And when they were going they thought it was the usual interaction they used to have. That brings a lot of things. That brings a lot of things for all of us to learn.
"That means they were having interactions with them [Boko Haram] under some arrangements or whatever subject to further confirmations. We are still working on that."
Naija News recalls that Boko Haram Terrorist group on Saturday beheaded 43 farmers in Zabarmari, less than 20 km from Maiduguri, the Borno State capital.
The United Nations who earlier stated that 110 farmers were actually killed and not the 43, described the killings as the "most violent attack" targeted at civilians in 2020.
In a video on Tuesday, Abubakar Shekau, leader of a faction of the Boko Haram sect, claimed his group was responsible for the killing and said at least, 78 farmers were killed in the incident.
Giving reasons for the massacre, he said the farmers were killed because they handed over a member of the sect to the Nigerian army.
Download NAIJA NEWS app: