Regina Daniels' Husband, Ned Nwoko Speaks On Marrying More Wives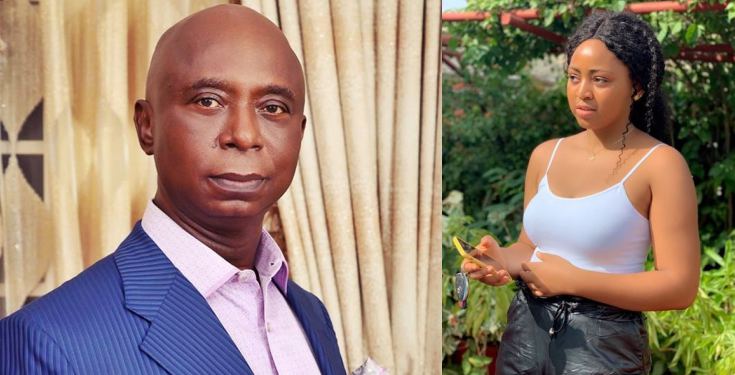 Nigerian billionaire philanthropist and politician, Ned Nwoko has reacted the news going around about him adding another wive to the collection of six he already had.
Naija News understands that there were rumours recently that Nwoko is about getting married to one Sara from the UK, a friend to his sixth wife, Regina Daniels.
However, a few weeks after several reports on the alleged marriage plan, Nwoko in a recent interview with BBC News, said all his wives including Regina knows that he will marry even more wives.
According to the lawyer, his Igbo tradition which he adores permit for a man to marry more than one wive. Nwoko recalls that before Christianity came into Africa, Nigeria particularly, tradition allows for people to settle with many wives as they can afford.
He noted that Regina Daniels and his other wives knew before marrying him that he was a polygamous man. He insisted that he is going for a 7th wife and even more as he wishes.
Nwoko said he would prefer to marry more wives and bore even more children because he loves them much than he marrying a single woman and go around having extra-marital affairs.
Watch Ned Nwoko's narration of his polygamous life in the video below:
Meanwhile, Regina Daniels had in a recent social media post debunked the news that her husband is marrying her friend, Sara, Naija News reports.