I'm Not Afraid Of Being Sacked By Arsenal, Says Arteta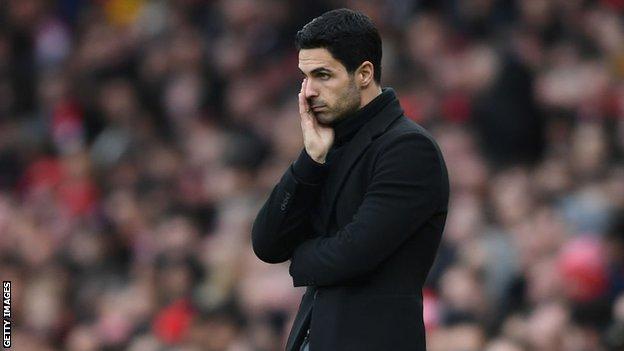 Arsenal manager Mikel Arteta has dismissed questions about his future following his side's 3-0 defeat at home to Wolverhampton Wanderers. this season.
The 2-1 defeat puts them in a position they have not been in since 1981, placing them 14th in the top 20 in the Premier League.
After the match, Arteta said he was not afraid of being fired because the dismissal was something that every manager faces when it comes to his job and he should not be fired because he is a normal person.
Arteta says his main concern is to prepare the Arsenal players for their role, but the fear of being sacked is not something he is worried about.
Observers have blamed the team for their lack of determination to beat their opponents but Arteta said the players were only persistent in their defeat and would soon make amends to get started. to succeed.
Others have accused Arteta of refusing to play Mesut Ozil this season for refusing to reduce his salary despite an allegation denied by the Spanish coach.
Download NAIJA NEWS app: