Top Nigerian Newspaper Headlines For Today, Monday, 30th November, 2020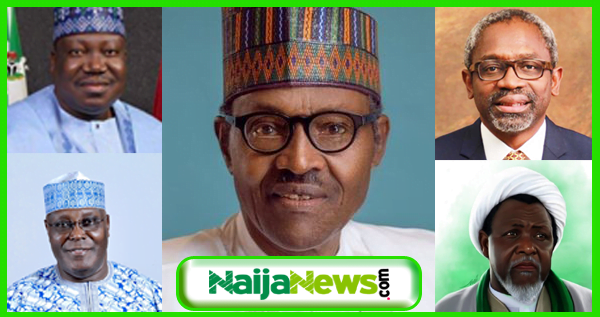 Good morning Nigeria, welcome to Naija News roundup of top newspaper headlines in Nigeria for today Monday, 30th November 2020
Some part of Nigeria was on Sunday thrown into total darkness at 11: 00 am as the nation's power grid collapsed again.
Naija News reports that the grid, which is being managed by the federal government-owned Transmission Company of Nigeria (TUC), has continued to suffer system collapse over the years amid a lack of spinning reserve that is meant to forestall such occurrences.
The latest collapse of the national grid was disclosed on Sunday afternoon by two of the power distribution companies in the country, Kaduna Electric and Eko Electricity Distribution Company.
Nigeria's Minister of Sports and Youth Affairs, Sunday Dare, has denied reports that he says his ministry needs N81 million to clear and cultivate grass at the Abuja Stadium.
According to Daily Trust, the minister said he needed the funds while speaking at a briefing organized by the Sports Writers Association in Abuja.
In response, Mr Dare said he did not say so, saying his remarks had been misconstrued.
Governor of Borno State, Professor Babagana Umara Zulum on Sunday, led the kinsmen and other residents, still in shock, for the funeral of 43 farmers slaughtered by Boko Haram insurgents.
Though the victims lived in Zabarmari, a farming community in Jere Local Government Area, famous for rice cultivation and local processing, they were attacked on Saturday, at Koshebe village, a place in Mafa Local Government Area.
The United Nations (UN) has put the number of persons killed on Saturday by Boko Haram terrorists in Zabarmari village of Borno State at not less than 110.
This was disclosed in a statement by Edward Kallon, the United Nations Resident Coordinator and Humanitarian Coordinator in Nigeria where he also added that many others were wounded during the attack.
Fresh crises have erupted in Jema'a Local Government Area of Kaduna State on Saturday and the early hours of Sunday leaving no fewer than seven people killed.
Naija News reports that four persons sustained injuries, two children were also said to have gone missing while four houses were razed during the crisis.
The Nigeria Defense Headquarters says it has killed five Boko Haram and ISWAP members on Friday in Borno State.
A statement from the army's director of publicity, Benard Onyeuko, said troops had clashed with gunmen in the towns of Garal and Bulankesa, killing two militants and wounding others.
Northern elders have asked President Muhammadu Buhari to sack Nigeria's service chiefs as the country's security situation takes a turn for the worse.
The Coalition of Northern Elders for Peace and Development, in a statement by its National Coordinator, Zana Goni; and its women leader, Mario Bichi, stated that Nigeria's insecurity was largely responsible for the food crisis in the country.
Borno South Senator, Ali Ndume has apologized to former President Goodluck Jonathan for the way he and many others criticized him while he was in power.
Ndume noted that now that Nigerians have had a taste of something different, they have realized what they had but didn't value during the Jonathan administration.
Governor Mai Mala Buni of Yobe State has said his position as the Caretaker/Chairman of the Convention Planning Committee of the All Progressives Congress (APC) was not hindering his efforts to discharge his responsibilities.
Recall that the President Muhammadu Buhari-led National Executive Committee (NEC) of the APC had dissolved the Adams Oshiomhole-led National Working Committee (NWC) and appointed Mai Mala Buni as caretaker Chairman.
Nigeria's Minister of Communications and Digital Economy, Isa Ali Pantami, has said he will convey a public message to President Muhammadu Buhari about the killing of 43 people by Boko Haram.
Gunmen reportedly entered people's farms on Saturday and slaughtered farmers in Koshebe area of ​​Zabarmari in Jere Local Government Area of ​​Borno State.
The minister made the announcement on his Twitter account after a user asked him to do so.
That's the top Nigerian newspaper headlines for today. Read more Nigerian news on Naija News. See you again tomorrow.
Download NAIJA NEWS app: