We Deliberately Shut Down Refineries – NNPC GMD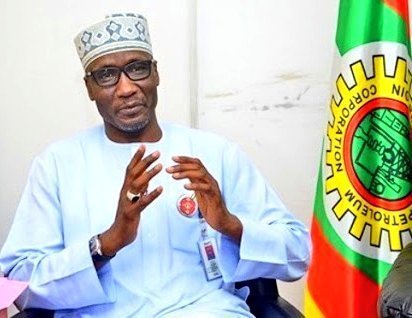 Mele Kyari, group managing director of the Nigerian National Petroleum Corporation (NNPC), has said the agency deliberately shut down operations of its refineries.
Speaking while appearing before the House of Representatives committee on petroleum resources (upstream) on Thursday in Abuja, Kyari said keeping the refineries open was no longer sustainable.
Kyari told lawmakers that the NNPC was unable to supply crude oil to the refineries.
According to him, the Excravos pipeline was the only one the NNPC managed to sustain through contracting process.
He said: "For instance, to run the Kaduna and Warri refineries, you need to deliver 170,000 barrels of oil per day so that both will operate at 70 percent capacity," he said, adding that NNPC currently has only around 5,000 kilometres of pipelines with 13 fuel depots.
"And I can tell you today that except the Atlas cove to Ibadan line, and also the Port Harcourt to Aba line, none of these pipelines is serviced.
"We cannot flow product into these lines. The cheap one is to say they are aged, but the real reason is that the level of activities of vandals on these lines is gross, monumental and profound.
"At every point within a month, we fix 80 vandal points. The option is to shut them down and the result of having one depot is what we have seen in Lagos."
The NNPC GMD noted that from January to June the corporation lost petroleum product worth about N43 billion, NAN reports.
Kyari said the services of security agencies had to be contracted to protect the pipelines from vandals.
Download NAIJA NEWS app: