Secure Nigeria Now – Ekweremadu Sends Message To Buhari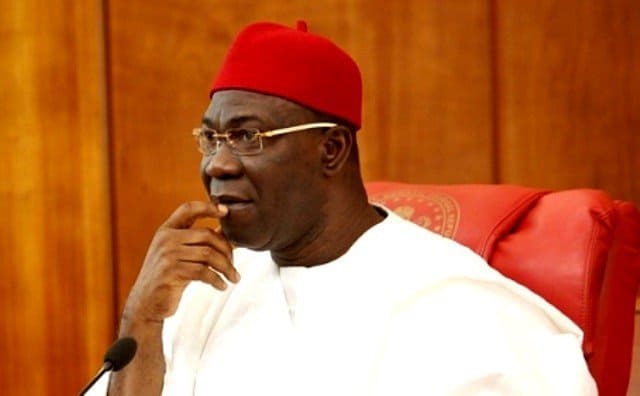 Former Deputy President of the Senate, Ike Ekweremadu, has urged the federal government led by President Muhammadu Buhari to take urgent steps in addressing the security situation in the country.
The Enugu-West federal lawmaker who spoke on Wednesday said the government can no longer keep doing the same thing and expect different results.
While lamenting the insecurity and economic challenges facing Nigeria, the Senator stressed the need for the government to urgently address the situation.
According to him, "Today, Nigeria is in the full grip of widespread insecurity- insurgency, banditry, abductions, armed robbery, and all manner of violent crimes. Nigerians have been offering solutions towards taming the rising wave of criminality.
"These include calls for decentralised policing, which I am a proponent of and also have a Bill to that effect currently before the Senate.
"Unfortunately, it appears the government is bent on doing the same thing over and over but ironically hoping to get a different result.
"In the same manner, many Nigerians, including yours sincerely, have been shouting it on the rooftops long before the current economic downturn occasioned by drastic and protracted decline in oil revenues, that the days of high oil revenues were numbered.
"The West and other developed nations are setting targets to move away from oil. Yet we are not even close to activating other abundant sources of income because our federalism is wired for wealth sharing rather than wealth creation.
"Even in the 7th National Assembly when we listened to the yearnings of Nigerians to amend the constitution to devolve aviation, power, railway, etc. from the Exclusive List to the Concurrent List, it was never assented by the Presidency.
"Now that the chicken has come home to roost, let us hope that the Federal Government will listen to the voices of reason, devolve powers, and not continue with the micromanagement of the nation's resources", he stated.
Download NAIJA NEWS app: