Joe Biden's Victory In Pennsylvania Certified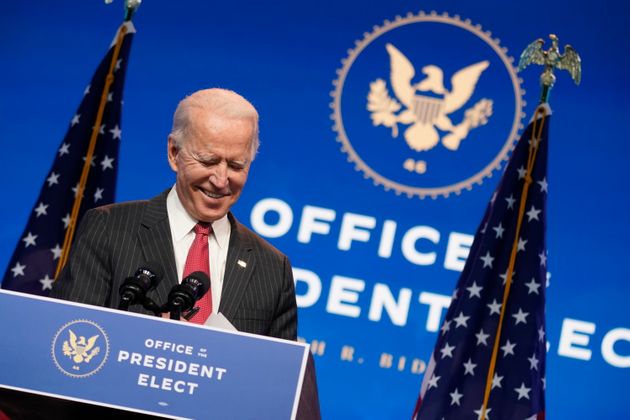 Joe Biden's presidential victory in the key state of Pennsylvania was officially certified on Tuesday, November 24, the latest setback for President Donald Trump after certification the day before his Democratic rival won Michigan.
Pennsylvania Election Officer Kathryn Boockvar "certified the results today," tweeted Tom Wolf, Democratic state governor of the state. He said he signed the certificate confirming the victory of Joe Biden and his running mate Kamala Harris in this northeastern state with 20 voters.
Today @PAStateDept certified the results of the November 3 election in Pennsylvania for president and vice president of the United States.

As required by federal law, I've signed the Certificate of Ascertainment for the slate of electors for Joe Biden and Kamala Harris.

— Governor Tom Wolf (@GovernorTomWolf) November 24, 2020
The final results give the Democrat the winner by a lead of 81,000 votes, out of a total of some 6.9 million votes cast. In 2016, Donald Trump won in this state against Hillary Clinton by some 44,000 votes in advance.
The Governor and Ms. Boockvar thanked the election office workers for "organizing fair and equitable elections at an incredibly difficult time in the history of our state and the country". "They were constantly attacked and behaved admirably," said the governor.
Another setback for Donald Trump
This certification comes shortly after the confirmation Monday of the victory of Joe Biden in Michigan, another key state with 16 voters. Donald Trump and his allies had put particularly strong pressure in recent days on Republicans in Michigan in the hope of delaying this certification, to no avail.
In Pennsylvania, the president's hopes of blocking certification were showered on Saturday after a federal judge ruled "groundless" a lawsuit brought by Rudy Giuliani, the president's personal attorney, alleging substantial electoral fraud in that state.
State certification of results is normally routine after each ballot. But Donald Trump's refusal to admit defeat – announced on November 7, four days after the election – has significantly complicated and delayed the process in key states this year.
On Monday again, while giving the green light for the first time to the transition process allowing the Biden administration to prepare to take power on January 20, Donald Trump promised to continue the "just fight" in an attempt to prove that he There was fraud against him during the ballot.
Download NAIJA NEWS app: