Aisha Yesufu Recognized By BBC As One Of 100 Most Influential Women In The World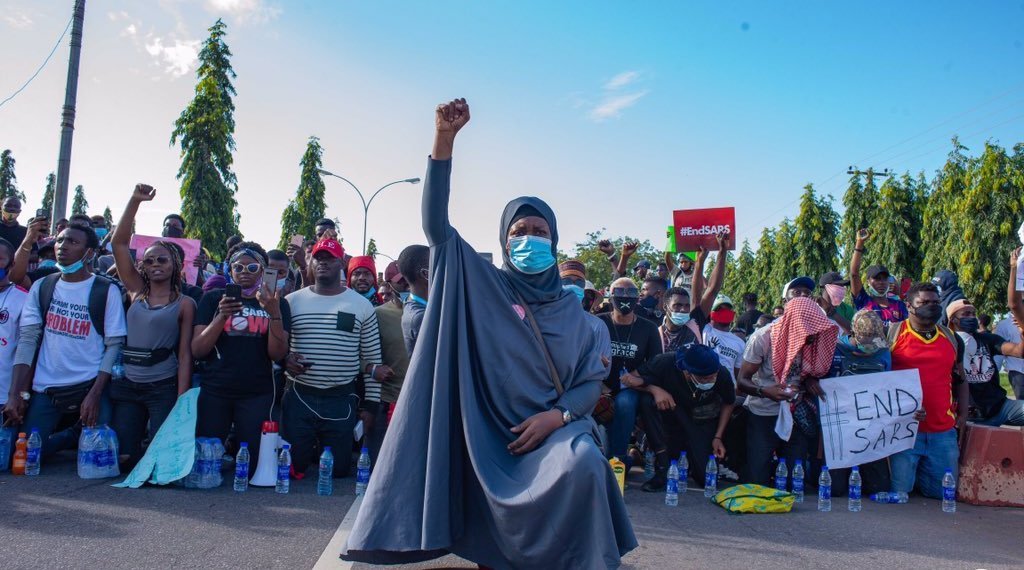 Human rights activist and co-convener of the Bring Back Our Girls campaign, Aisha Yesufu has been named by the BBC as one of the most influential women in the world.
This was disclosed when the BBC unveiled its list of 100 inspiring and influential women from around the world for 2020.
According to them, the 2020 list highlights "those who are leading change and making a difference during these turbulent times."
Also included in the list were Sanna Marin, who leads Finland's all-female coalition government, Michelle Yeoh, star of the new Avatar and Marvel films, and Sarah Gilbert, who heads the Oxford University research into a coronavirus vaccine, as well as Jane Fonda, a climate activist, and actress.
The BBC's 100 Women team drew up a shortlist based on names gathered by them and suggested by the BBC's network of World Service languages teams.
They looked for candidates who had made the headlines or influenced important stories over the past 12 months, as well as those who have inspiring stories to tell, achieved something significant or influenced their societies in ways that wouldn't necessarily make the news.
The pool of names was then assessed against this year's theme – women who led change – and measured for regional representation and due impartiality, before the final names were chosen.
Naija News also understands one name on the 100 Women list has been left blank as a tribute in recognition of the countless women who may not be on the list but are making efforts and sacrifices to help others.
Aisha Yesufu is a Nigerian activist born on December 12 1974 in Kano State, northwest Nigeria. She was born by Edo parents but raised in Kano.
Recently, she was one of the leading faces in the #EndSARS protest by Nigerians during which they demanded the end to extra-judicial activities of the now-disbanded Special Anti-Robbery Squad (SARS) and all other forms of police brutality in the country.
Download NAIJA NEWS app: