UK Parliaments To Sanction Nigerian Government Over #EndSARS Crisis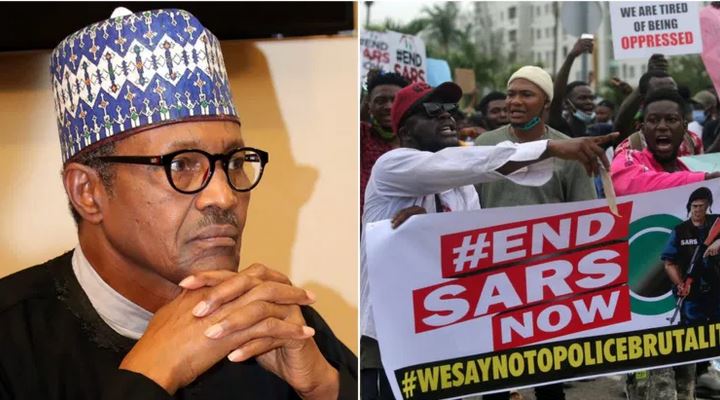 A petition is being considered by the United Kingdom to sanction the Nigerian government, after an alleged human rights abuses during the #EndSARS protests..
The parliament proceeding is being monitored by newsmen and it was noted that a representative of James Duddridge, UK minister of Africa, is briefing parliamentarians on the matter.
The action was taken following the signature of over 200,000 persons, asking the UK to sanction the federal government for allegedly clamping down on the rights of members of the #EndSARS movement,
The matter was raised by Theresa Villiers, member of parliament for Chipping Barnet.
The UK Government said that it was receiving all evidence concerning the petition, while stating that the petitioner accused the Nigerian government and its police of violating protesters rights.
They asked the UK to implement sanctions that would "provide accountability for and be a deterrent to anyone involved in violations of human rights".
Villiers said the UK sanction regime gives the country "a powerful new tool to hold to account perpetrators of serious human rights violations and abuses."
"This petition is being prompted by the disturbing event in Nigeria in recent weeks," she said.
"The SARS unit has a deeply controversial reputation. Reports of violence and human rights abuses by SARS date back to several years but these latest protests follow a video in October which many believe shows a man being killed by SARS officers."
Source: Naija News