Lekki Shootings: EndSARS Lawyer May Tender CNN Report Before Panel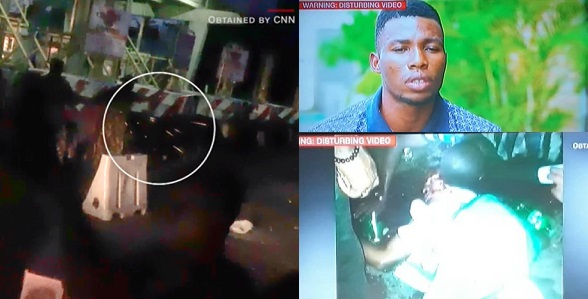 Adeyinka Olumide-Fusika (SAN), a lawyer representing some #EndSARS protesters, has said his team may tender an investigative report by the Cable News Network (CNN) before the Lagos State Judicial Panel of Inquiry probing the alleged killing of #EndSARS protesters by soldiers.
Naija News reports that CNN had published an investigative report titled, 'How a bloody night of bullets and brutality quashed a young protest movement in Nigeria,' claiming soldiers fired live ammunition directly at protesters at the Lekki toll gate.
But Nigeria's Minister for Information, Lai Mohammed, denied the report of the US-based cable television.
Speaking during a televised press conference, Mohammed called for a sanction on CNN over the report, adding that the report on the Lekki tollgate incident was highly irresponsible.
Maintaining that there was no massacre, he also blamed the CNN report which he said misrepresented information on happenings on the incident which occurred at the Lekki tollgate on October 20.
But reacting in another story titled, 'Nigeria threatens CNN with sanctions but provides no evidence Lekki toll gate investigation is inaccurate', CNN maintained that it stood by its earlier report on the Lekki tollgate incident.
Asked on Sunday by The Punch if he was considering tendering the CNN investigative report to the panel, Olumide-Fusika said "We're considering it."
While cross-examining the witness of the Nigerian Army before the panel, Brigadier General Ahmed Taiwo, Olumide-Fusika questioned the decision of the army to tender a report by the British Broadcasting Corporation (BBC) on the incident to the panel.
"You presented only the BBC report because the report was palatable to you; you didn't present Aljazeera and Deutsche Welle reports because they were not palatable to you," Olumide-Fusika told Taiwo, who simply responded, "It was the BBC that we saw."