Biafra: South-East Governors Distracted By Promise Of 2023 Presidency – MASSOB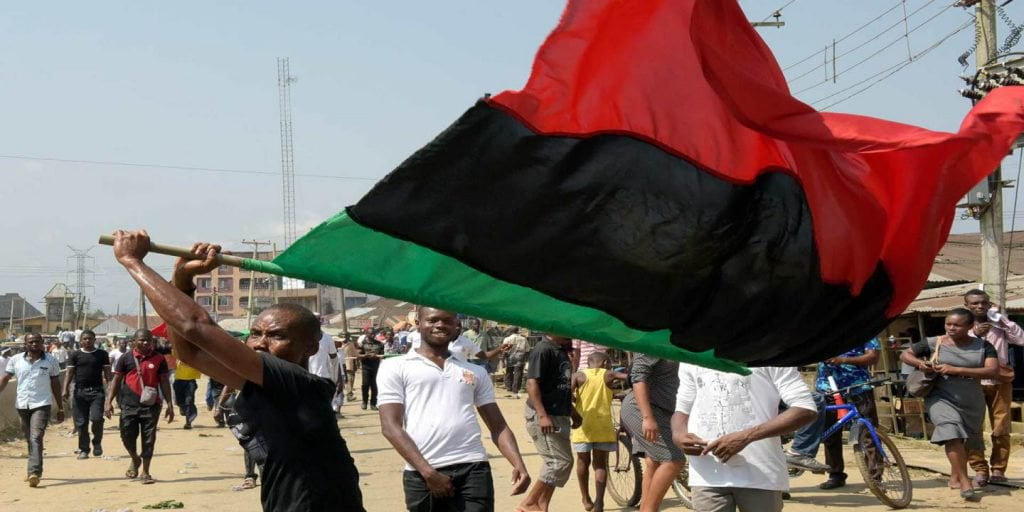 The Movement for the Actualisation of the Sovereign State of Biafra (MASSOB) has told South-east Governors that the people of the region prefer Biafra to the 2023 Igbo presidency.
The pro-Biafra group further declared that politicians from the region are only been deceived to drop their Biafra agitation as the Northern politicians won't support them to become president in 2023.
This position was made public by the MASSOB director of information, Sunday Okereafor during a recent interview with the Punch where he noted that "the northerners will never allow an Igbo man become president of Nigeria."
He added further that the Igbo elites and politicians should listen to the voice of the masses from the region and demand a sovereign Biafra rather than be deceived by the promise of a 2023 presidency which will not happen.
He said "There is no way an Igbo man will ever rule Nigeria. Imagine the South-East governors are saying that they want Igbo presidency and the masses are being killed; in Obigbo, you saw how many were killed, they killed MASSOB in thousands."
"The governors should come up with their own presidency agenda, let MASSOB come up with Biafra agenda and we will see who the people will support," he added.
Similarly, Mazi Nnamdi Kanu, leader of the proscribed Indigenous People of Biafra (IPOB) has rejected the idea of a southern presidency in 2023.
Kanu in a statement last week Friday said the move will be a distraction and even if eventually actualized, such a person will be impotent to act as a true leader.
He alleged further in the statement released on his Twitter handle that a southern president will be controlled by the Northern Muslim politicians who are keen on holding on to power in Nigeria.
He, therefore, urged politicians from the southern region not to be deceived by the allure of a power shift in 2023.
Source: Naija News