Fuel Price Hike: Labour Leaders Walk Out Of Meeting With FG Delegation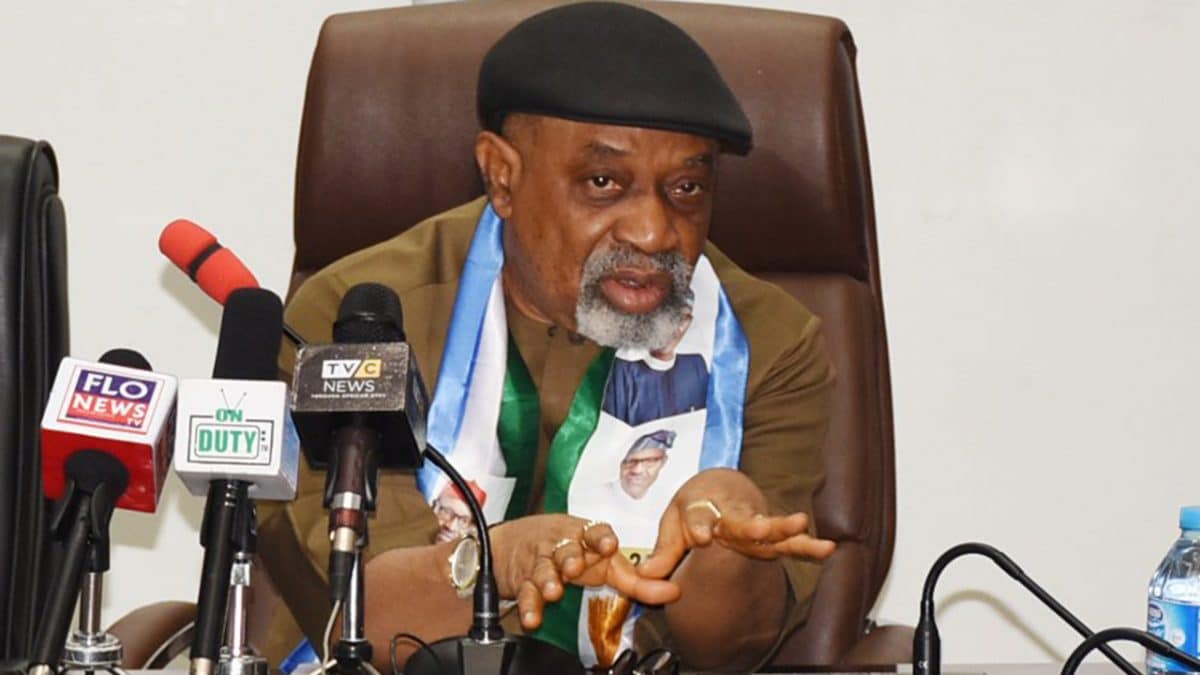 Labour leaders on Sunday evening, walked out on a meeting with the federal government delegation which was scheduled to discuss the recent fuel price hike by the government.
It is understood that the representatives from both sides couldn't agree on the items listed for deliberation during the meeting.
The Nigerian Labour Congress (NLC) was represented at the meeting by its deputy president, Najeem Yasin. Also on the labour's side were the President of Nigeria Union of Electricity Employees (NUEE), Joe Ajaero and the President of Trade Union Congress (TUC), Quadri Olaleye.
The federal government delegation was led by the Minister of Labour and Employment, Chris Ngige, while the Minister of State for Labour, Festus Keyamo, Minister of State for Petroleum, Timiprye Sylva, Minister of state for power, Goddy Agba and the Secretary to the Government, Boss Mustapha were also on the team.
"We felt that the item of increase in PMS, having been listed at all as an additional item, would have satisfied everybody," labour minister, Ngige said after the walkout.
Earlier the TUC leader, Olaleye had lamented that it was becoming more difficult to negotiate with the current government in power due to their insincerity with labour.
He said "I cannot pretend to deceive myself. It has got to a stage, I don't want to call it crisis, where we cannot pretend again. I want to say we are not happy and it is making us to lose courage with this government."
After the walkout, he also noted that "The meeting agenda is not well prioritised. And because of that, we are leaving the meeting. We will not continue, we will go back to our organ, and we are going to get back to you on the next line of action."
Source: Naija News