'Ungrateful' Umahi Angry Atiku Picked Peter Obi As Running Mate – Wike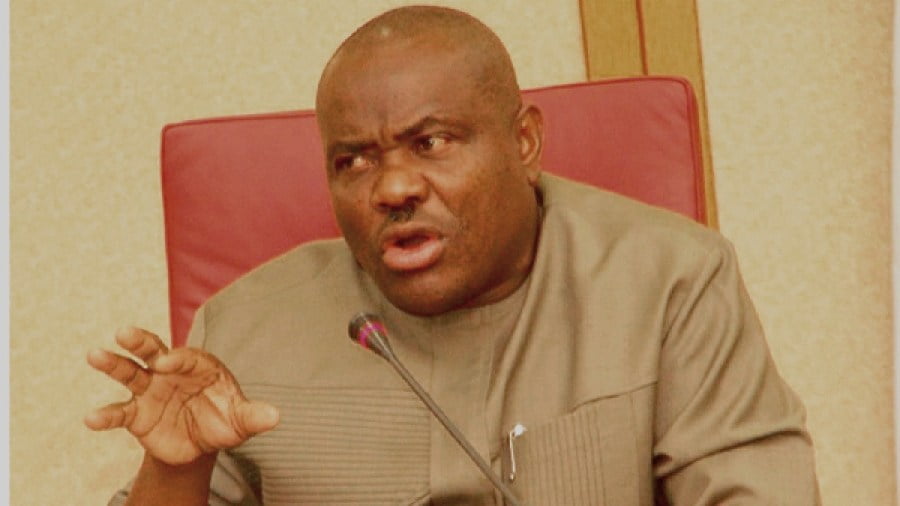 Governor Nyesom Wike of Rivers State has claimed that Governor David Umahi was angry with the Peoples Democratic Party (PDP) for choosing Peter Obi as the Running Mate to the party's 2019 Presidential Candidate, Atiku Abubakar.
Speaking on Channels TV, Wike wondered why the Ebonyi governor would want to keep for himself anything that comes to the South-east region.
He said: "When we had the 2018 convention that produced our Presidential Candidate then, the Waziri of Adamawa, Alhaji Atiku Abubakar, as presidential candidate, he consulted widely, and came up with Peter Obi, to be his Vice, Umahi was livid because he wanted to produce or he wanted to be Vice-President.
"You don't choose who would be the Vice-Presidential candidate of anybody. Umahi was livid. What disturbs me, why do you think that if anything comes to South-East it must be you? Why do you think so?"
Wike said while no one would deny Umahi the right to pursue his political aspiration, which he said was the primary reason for his defection to the All Progressives Congress (APC), he should be mindful of the political future of the South-Eastern region.
He said Umahi had shown himself as an ungrateful man for insisting that he left PDP to protest the injustice the party meted to the South-Eastern region since 1999.
Chief Financier
Wike said Umahi could not talk of injustice when he singlehandedly installed his two younger brothers as the Zonal Vice-Chairman of PDP and the Deputy State Chairman of the party.
He also described as untrue the claim by Umahi that he made PDP in the southeast zone as the only financier of all of its activities.
Wike said: "I know it's not correct. If not for Pius Ayim that impressed it on former Governor Elechi, would Umahi have become governor? So, he can't say he's the one who has built PDP.
"The party made him what he is and if he denies it, it only tells you the kind of person he is. What's even his contribution at the national level of the party to support his claim? Where was he when people like Alex Ekwueme fought General Abacha and built the party? I distaste such arrogance".
Ali Modu Sheriff
Speaking further, the Rivers governor disclosed that when loyal PDP members tried to rescue the party from Ali Modi Sheriff, Umahi was one of those who was frolicking with him.
"We fought and won and Modi Sheriff left. I can say that I am one of those who made sure that PDP never died. I feel comfortable with my performance in my State. Rivers people are comfortable with me too.
"For the first time before PDP left office, they (South East) have never had Chief of Army Staff. They have had Senate Presidents. They have had national Chairman of the Party; they have had Secretary to the Government of the Federation.
"They have had Minister of Finance. Now, tell me what APC has given to the people of South-East since 2015, Minister of Labour, Minister of Science and Technology, and Minister of Foreign Affairs.
"Three Senators from his state said they have seen the need for South-East to produce a president. However, it is not the way our governor is going about. This is not a personal thing. Your ambition should not destroy the entire South East."
Source: Naija News