Fans Shade Burna Boy For 'Comparing' Himself With Wizkid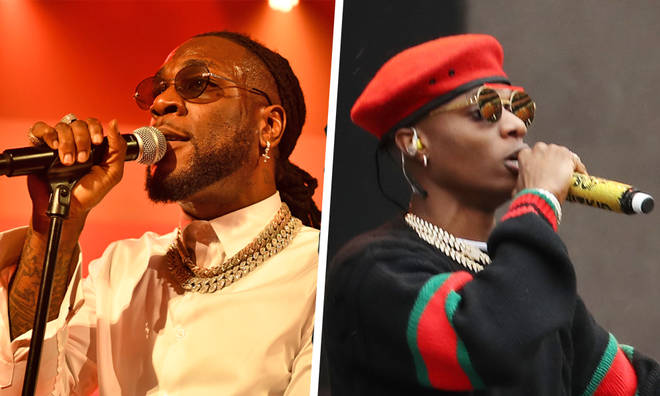 Nigerian singer and rapper, Burna Boy, has been dragged on Twitter by fans of Ayodeji Ibrahim Balogun, better known as Wizkid, for comparing his long time rehearsal video to that of Wizkid.
Naija News understands that the African Giant and Wizkid have been rehearsing together for a few days now in preparation for an upcoming music concert.
However, social media users come hard on Burna Boy after posting a video of him rehearsing in Port Harcourt in 2012. Considering the timing of the video, netizens believed that Burna Boy was comparing his musical achievement with that of his fellow singer, Wizkid.
According to them in the Twitter comment section, Burna Boy was being jealous of Wizkid. The charged the singer against trying to match himself up with the likes of Wizkid and Davido who have gone far in the entertainment industry him.
They noted that he can never be like the duo no matter how hard he tries.
See below Burn Boy's post that sparked reactions on the bird app:
This is me in Port Harcourt rehearsing in 2012 with my "then" Band. NO BE TODAY. Burna Boy Live: Band Rehearsals https://t.co/AqEAsVCRCY via @YouTube

— Burna Boy (@burnaboy) November 19, 2020
See also some of the shades on the 29-year-old African Giant:
A Twitter user, Davidson [@ChukwuAnezi] blasted the singer, noting that even he releases his upcoming album it cannot match up to Davido and Wizkid's.
He wrote: "Burna its a pity, you can't match Wizkid and Davido level. even if you release your next album Twice as fat, you can't reach their level."
On his part, DANNY WALTERCrown [@DannyWalta] said: "Your confidence does not match your talent because what is this insecurity. Let Wizkid have his night."
Meanwhile, Dewy Oputa has called out her father, Chukwuemeka Oputa, better known as Charley Boy for revealing her sexuality status on social media.