Video: Nigerian Embassy Suspends Official Caught Having Sex With Lady For Passport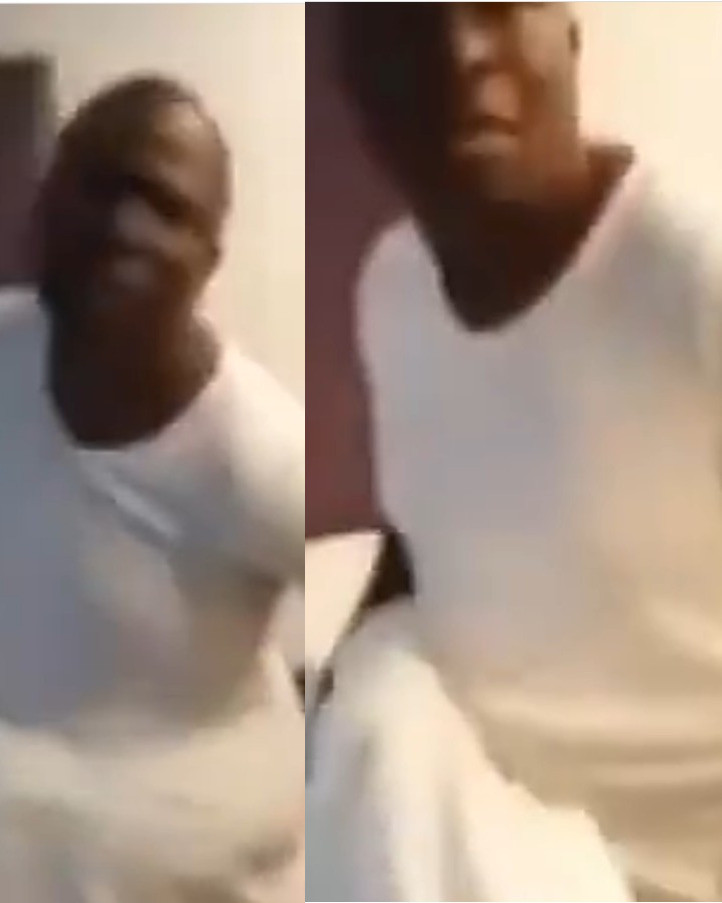 A senior security staff working with the Nigerian Embassy in Germany, has been suspended after a video of him in a hotel room with a woman went viral.
It was learnt that the Man, simply known as Mr Martin, had allegedly requested for sex before he renews her passport.
In the video, which has now gone viral, a man could be heard confronting Martin in a hotel room, with the unnamed lady he had been sleeping with
In a now-viral video, a man is seen confronting Martin after finding him pants down in the hotel with the unnamed lady who he allegedly asked to have sex with him before he would release her passport.
"Let me explain, please. Please, it is not like that," Mr Martin said in the video.
When asked to explain, he kept saying "please, please, please."
The voice behind the camera accused Mr Martin of regularly demanding sex to do his job.
"Your cup is full, Martin. Your time is up," the voice said.
On Tuesday, November 17, a few hours after the video surfaced online, the embassy announced the suspension of the official who works as local staff in the security unit "with immediate effect."
The embassy noted how the official had been in connection with allegations of sexual abuse and "other serious criminal activity in return for official services".
Below is the video: