"I Don't Know Where They Are Taking Me To" Lady Cries Out Before She Dies
'I don't know where they are taking me to" were allegedly the last words said by a young lady, whose body was found dumped inside a drainage at Odikpi Village, along Osumenyi/Akwaihedi Road in Osumenyi Town, Nnewi South Local Government Area of Anambra State on November 7.
Chinasa Sofia Nkwegu' body were found two days after speaking to her family over the phone, telling them about some persons taking her to a place she wasnt aware of.
This was made know by her family members when newsmen visited Nnewi South TC Chairman, Hon. Chieloka Henry Okoye on Tuesday, November 17, at the Secretariat in Ukpor.
It was learnt that when Nkwegu's body was found on Saturday evening, November 7, her mouth was gagged, while her hands and legs were tied with rope.
Comr George Moore, Special Assistant to the LG Chairman, noted that the deceased was a native of Ebonyi State, but resided with her mother at Obosi; Idemili North Local Government Area of the state and was a staff of Jennytex Intergrated Services with head office at Onitsha.
According to the deceased's uncle, Mr Damian, she left for work as usual on Thursday morning, November 5 but never returned. The last that was heard of her was on phone when she said she didn't know where she was being taken to.
"Security Agencies are on top of the matter in identifying what led to the death of Miss Chinasa Nkwegu and will bring the perpetrators to book. Further information from the public will be appreciated for the sake of justice for late Miss Chinasa Nkwegu," said Comr. George Moore
See photos of Chinasa below: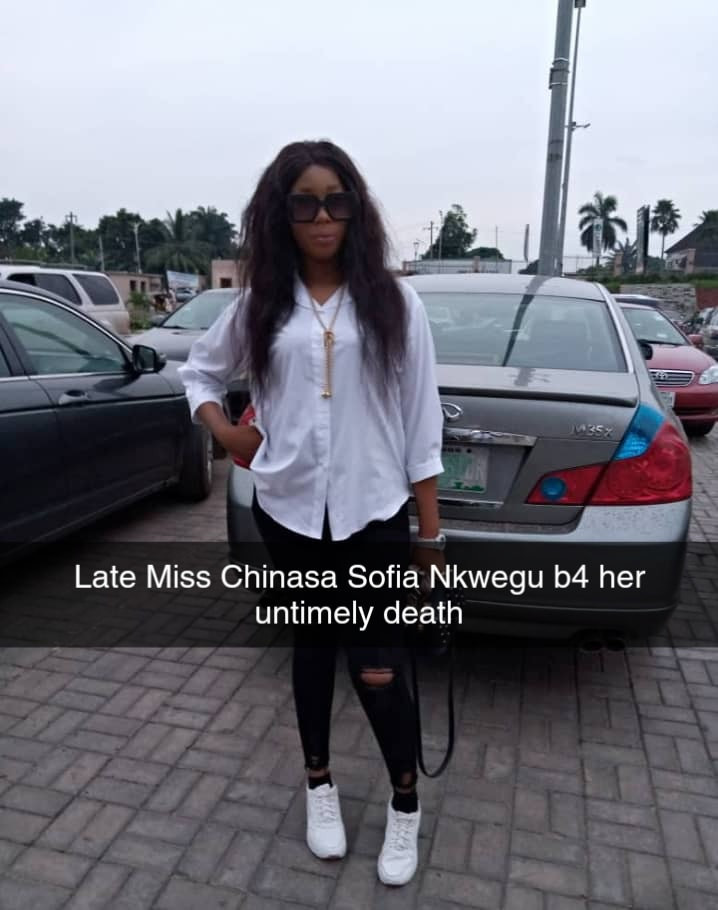 Source: Naija News