Breaking! CNN Release Independent Investigation Of Shootings Of #EndSARS Protesters In Lekki, See Video
Follow @naijanews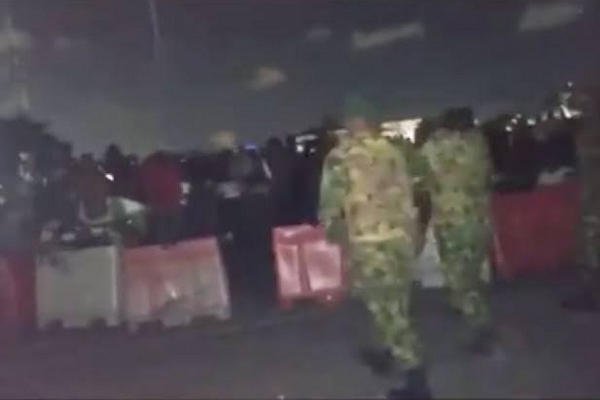 An Independent investigation conducted by CNN on the October 20th Shooting In Lekki, has been released by the American Televison Broadcasting Station.
Recall that a peaceful protest which commenced in early October was brought to a halt forcefully, when officials of the Nigerian Army opened fire on protesters at the Lekki Toll gate on October 20th.
Nigerian army and police had denied the killings, saying they only shot into the air. However, a footage by the CNN has revealed what really happened.
CNN shared footage of what appears to be soldiers shooting at the #EndSARS protesters who had gathered at the tollgate to press home their demands to end SARS as well as end police brutality.
In its investigation, CNN spoke with a man, Elisha Sunday, whose brother, Victor, was killed during the October 20th shooting incident.
They further interviewed some of the protesters who were at the scene when the shooting occurred, who affirmed that they were indeed shot by the soldiers.
The CNN also tracked the bullets shells seen at the Toll Gate and the companies that supplied the Nigerian Army Weapons since 2005
Shortly after the incident, Governor Sanwo-Olu in a press conference stated that no sitting governor controls the rules of engagement of the military. Read here. On October 26, the governor granted an interview to CNN where he stated that only two deaths were recorded from the incident. He added that he visited the scene the next day and couldn't find bloodstains.
The day the incident happened, the Nigerian Army had taken to its official Twitter account to deny the incident.
Seven days after, the Army broke its silence and alleged that the Lagos state governor invited them to help quell the violence that erupted after the protest was hijacked by hoodlums.
Watch the video from CNN's independent investigation below
Follow @naijanews