EndSARS: CBN Lacks Powers To Investigate Crime – APC's Banire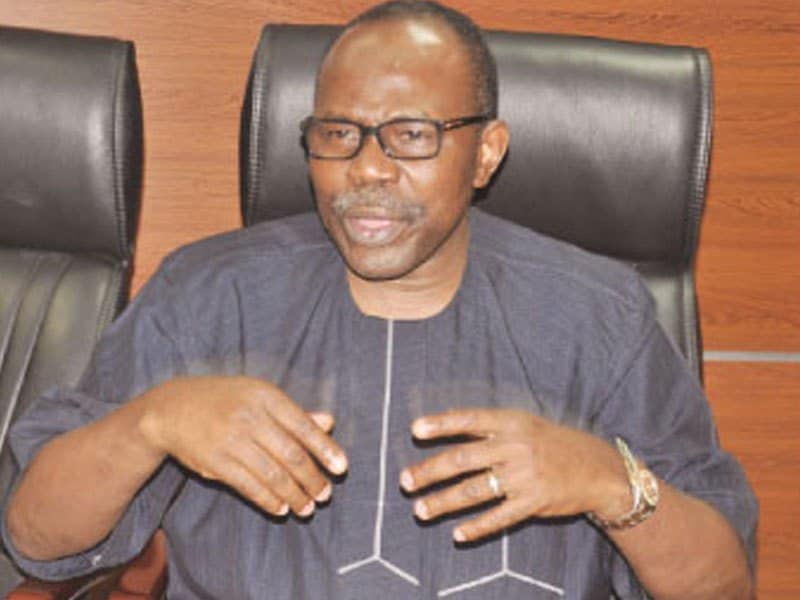 Muiz Banire, a chieftian of the All Progressives Congress (APC) in Lagos, has condemned the Central Bank of Nigeria (CBN) for freezing bank accounts of EndSars promoters across Nigeria.
Naija News reports that the Central Bank of Nigeria (CBN) had asked the Federal High Court to freeze accounts of 19 Nigerians and a public affairs company linked to the End SARS protests.
The CBN request was granted by a Federal High Court in Abuja, Nigeria's capital. The request which was filed before the court on October 20 was granted by Justice Ahmed Mohammed.
According to reports, some Nigerian banks were directed to freeze all transactions on the 20 accounts on the list annexed to the CBN's application as Exhibit A and all other bank accounts of the defendants/respondents for a period of 180 days pending the outcome of the investigation and inquiry currently being conducted by the Central Bank of Nigeria.
#EndSARS promoters affected by the order include Wisdom Busaosowo Obi, Nicholas Ikhalea Osazele, Ebere Idibie, Akintomide Lanre Yusuf, Uhuo Ezenwanyi Promise, Bolatito Racheal Oduala, Chima David Ibebunjoh, Mary Doose Kpengwa, Saadat Temitope Bibire, Bassey Victor Israel, and Mosopefoluwa Odeseye.
Others are; Babatunde Victor Segun, Mulu Louis Teghenan, Mary Oshifowora, Winifred Akpevweoghene Jacob, Victor Solomon, Idunu A. Williams, Adegoke Pamilerin Yusif. Umoh Grace Ekanem, and Gatefield Nigeria Limited.
In a series of post on his Twitter hanlde on Sunday, the former commissioner for transportation under former governor Bola Tinubu described the CBN's action as abominable, reckless, unconstitutional and questionable.
Banire said: "CBN is not a crime investigation department and constitutionally cannot investigate crime. That being so, it cannot be freezing people's accounts on ground of any suspected crime. The Bank is the examiner of commercial bank accounts and not individual's accounts.
"Obtaining ex parte order to enquire and investigate private accounts is certainly beyond its brief. What is the function of Nigeria Financial Intelligence Unit?
"What expertise does the CBN have in investigating terrorism and other crimes? The Bank remains in recent times a meddlesome interloper in affairs that do not concern it. In my strongest view, I believe, all Nigerians must rise up against this power being arrogated to the Bank."
Lekki Shooting
Banire, a former Chairman of Asset Management Corporation of Nigeria (AMCON), also berated the government for deployinhg soldiers to shoot at EndSARS protesters at the Lekki toll gate plaza.
He said: "There was a curfew that had not matured before attempt at dispersal of the crowd through firing, whether blank or no blank took place.
"They provided their own security, even while thugs allegedly sponsored by government attacked them. The attack of 20th October, 2020 at Lekki was certainly in my humble view unprovoked.
"These range from the premature and probable premeditated invasion, through the state-promoted miscreants to the economic suffocation and frustration of the people."
Source: Naija News