Biafra: Nnamdi Kanu Lists Three Things Fulani Control In Nigeria Like Britain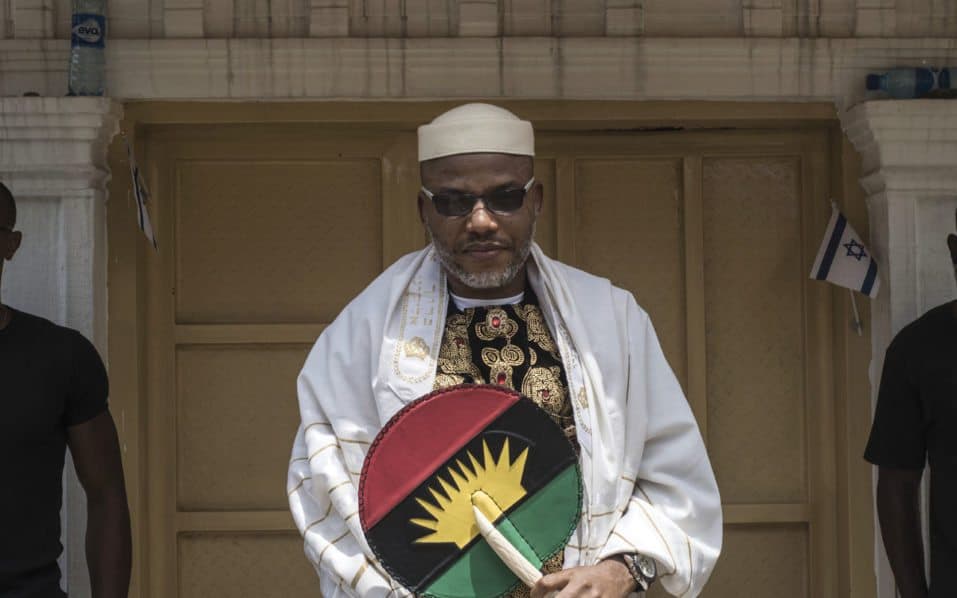 Nnamdi Kanu, the leader of the Indigenous People of Biafra (IPOB), has listed three things Fulani control in Nigeria like Britain.
Naija News reports that the IPOB leader who has been agitating for the Biafra Republic said "it took less than 5,000 Britons to colonize 60 million Nigerians for a century" because the " British colonists had exclusive control of 3 things – Army, Police & Judiciary."
This online news platform understands that the IPOB who doubles as the Director of Radio Biafra, made this comment on the micro-blogging site, Twitter, on Sunday, November 15.
Kanu noted that like Britain, the same scenario is taking place in Nigeria because the Fulani alone controls the Army, Police, and the Judiciary in Nigeria under President Muhammadu Buhari's leadership.
The IPOB leader tweeted: "It took less than 5,000 Britons to colonize 60m Nigerians for a century. How come? It was possible because the British colonists had EXCLUSIVE control of 3 things – Army, Police & Judiciary. It's happening again now because the #Fulani alone controls these 3 institutions."
It took less than 5,000 Britons to colonize 60m Nigerians for a century. How come? It was possible because the British colonists had EXCLUSIVE control of 3 things – Army, Police & Judiciary. It's happening again now because the #Fulani alone controls these 3 institutions.

— Mazi Nnamdi Kanu (@MaziNnamdiKanu) November 15, 2020