Tell Your 'Irritating Paid Agents' To Stop Blaming Atiku – Showunmi Fires Buhari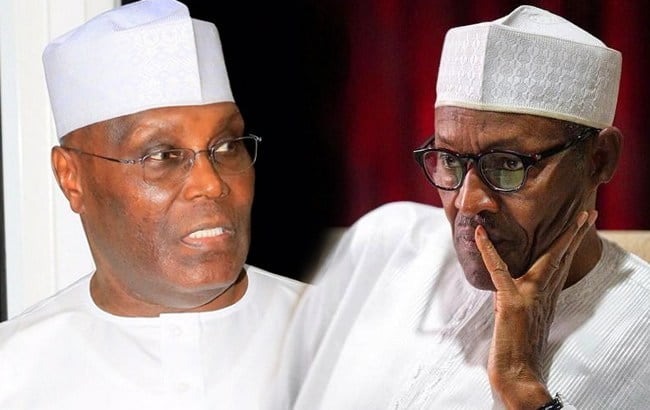 Segun Showunmi, the spokesman for former Vice President Atiku Abubakar, has berated aides of President Muhammadu Buhari for always trying to blame his principal for their failure and incompetence.
In a statement made available to newsmen at Abeokuta, Ogun State, Showunmi asked supporters of Buhari to focus their energy on saving "the sinking All Progressives Congress-led government."
According to Atiku's spokesperson, presidential aides should be urging Buhari to roll up his sleeves and embark on a series of reforms that would set the nation again on the path of progress.
Showunmi said: "In all the politics of Abubakar, even the strongest of his detractors would agree that he is never garrulous. He has never been. That he has borne so much with the dignity of a statesman cannot be contested; but let it be said loudly and clearly that he will not be made to walk on eggshells in this country.
"We campaigned passionately, and we believe the election was rigged against us, but as democrats, we took the very high moral ground of going to court. We are not convinced that we lost on truth, no, we are not. But the verdict came and we accepted it knowing full well that our country was in too fragile a state to endure anything untoward.
"We, therefore, moved with the Nigeria First attitude, placing our opinions on national issues in a manner that has earned great admiration from other democrats the world over. We acted according to our conviction that no ambition is worth the blood of any Nigerian.
"At this time, a worthy leader in his final term would be healing the country and bringing everybody to the table to discuss the future, but no, not you and your irritating paid agents.
"Look, the issues that young Nigerians are agitating for are not the types that go away. Truth be told, they are things we all see, and shamefully it has taken young Nigerians to force the issue. We must make good currency of it by embarking on the necessary reforms in the true sense of the word, not chasing shadows, looking for those to blame. And if you must blame, please do not blame Abubakar."
Source: Naija News