'Born In 1996, But Employed In 1992' – Reps Probe BPP Deputy Director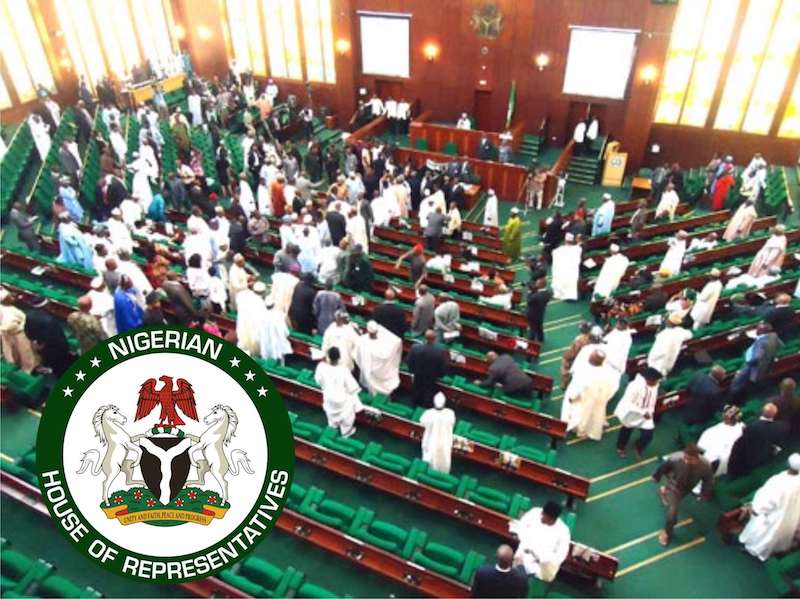 The House of Representatives has opened an investigation into an employment irregularity discovered at the Bureau of Public Procurement (BPP).
A discovery by the lawmakers unveiled that Lantewa Fatsuma Lawal, a deputy director of accounts at the BPP was allegedly born in 1996 but reportedly gained employment in 1992.
The top government official is already on Level 16.
This discrepancy was discovered on Thursday by the House committee on public procurement when officials of the bureau appeared before it to defend the agency's 2021 budget figures, The Cable reports.
Upon discovery of such irregularity at the top level of government operations, the legislators set up a sub-committee to investigate and unearth more facts about the development.
Naija News reports that the Bureau of Public Procurement was set up by the Public Procurement Act 2007 as the regulatory authority responsible for the monitoring and oversight of public procurement, harmonizing the existing government policies and practices by regulating, setting standards and developing the legal framework and professional capacity for public procurement in Nigeria.
Furthermore, during the appearance of the BPP officials before the House Committee, the lawmakers lamented that the government agency is not performing its duties as expected.
It said the BPP is not submitting reports of procurement audit, making it difficult for the lawmakers to carry out their oversight functions.
Kingsley Oju, deputy chairman of the committee, said "It baffles this committee that since the appointment of the DG, it is taking about four years to submit report from 32 agencies out of over 850 agencies for us to know whether they are complying with the law."
"We are shocked as a committee on public procurement that we don't even have materials to work. We are doing budget defence, but this committee is vested with the responsibility to ascertain the usage of previous funds.
"I agree with you that audit is going on, but if your performance is less than five percent, I don't think we are ready to do the job.
"I, therefore, move a motion that the committee should mandate the bureau to submit all procurement audit report of 2016, 2017, 2018 and 2019 before the end of this year."
However, Mamman Ahmadu, BPP director-general said they have published some procurement audit and submitted same to the committee.
He noted that in 2020, of the sum of N1.485 billion allocated to the bureau, N250.479 million was for capital expenditure; N750.060 million for overhead while N484.236 million was for personnel expenditure.
This submission was however met with more criticism by Nicholas Ossai, another member of the house committee who accused the BPP boss of not doing his job.
"It means you have been in office for four years now and yet your office has not done its job," Ossai said.
"I see this as an infraction to the constitution of the federal republic of Nigeria. If that is so, the house should be able to summon the political courage and will and be able to do the needful and an affront on the constitution and the appropriation act."