Lawmaker Walks Out As Sadiya Umar Farouq Defends Budget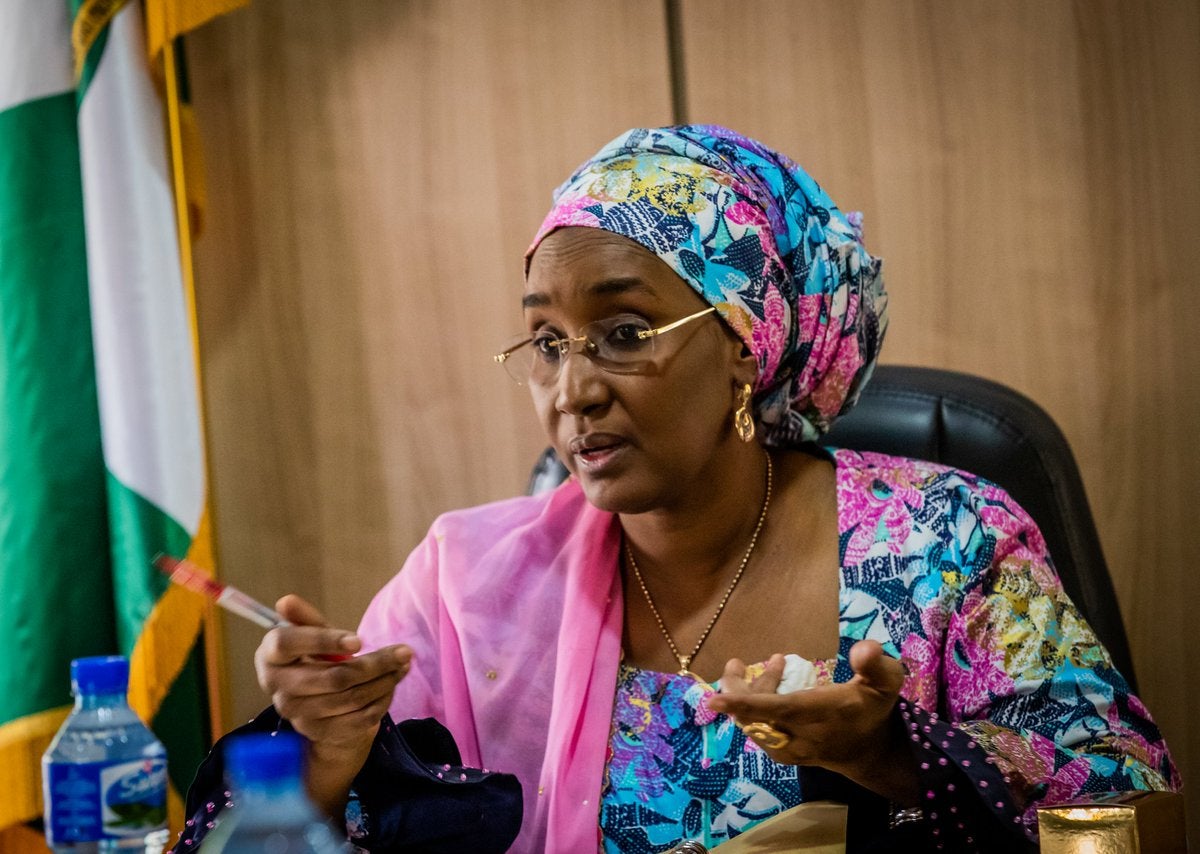 Members of the Federal House of Representatives Committee on Internally Displaced Persons clashed on Tuesday during the Ministry of Humanitarian Affairs budget defence session.
A member of the assembly, Fatuhu Muhammad walked out of a parliamentary committee session on Tuesday while the Minister of Humanitarian Affairs Sadiya Umar Farouq was defending her ministry's budget.
Lawmakers questioned the incomplete budget documents provided by Ms Farouq and the extrabudgetary spendings in her ministry.
"I don't think that the document before us covers conclusively and comprehensively the challenges of our office. Engaging with these documents will mean that we are taking just a fraction of our responsibility," "I have never seen where an expenditure is defined as extrabudgetary" a committee member, Awaji-Inombek Abianta said.
This resulted in an uproar as the hearing progressed, lawmaker, Fatuhu Muhammad accused members of the committee of harassing the minister before he eventually walked out of the meeting.
According to him, instead of focusing on issues related to budget defence, they were accusing the minister of not sharing food items and palliatives which were stored up in warehouses, resulting in the series of lootings that took place across the country.