End SARS: Aisha Yesufu, Aproko Doctor Reacts To Lawsuit Filed Against Them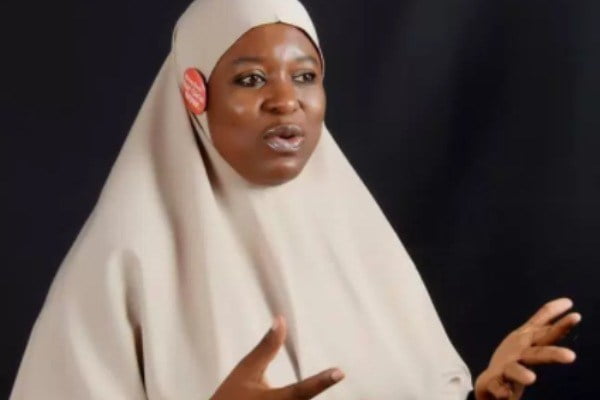 Dr. Chinonso Egemba also known as Aproko Doctor and activist, Aisha Yesufu, have reacted to the lawsuit filed against them by Kenechukwu Okeke, for supporting the End SARS protest across Nigeria.
Naija News had earlier reported that Okeke on Tuesday filed a lawsuit against the #EndSARS promoters before the Federal High Court in Abuja.
Okeke while giving reason for the suit noted that the decision was taken in the interest of defence, public safety and public order.
Aproko Doctor while reacting to the lawsuit described Okeke as a clown, while Yesufu noted that she is honoured to be part of the lawsuit.
She commended the claimant for listing her as number one in the suit.
She wrote, "My joy is that they got my name right and I am number one on the list. Thank you #EndSars protesters. I am honoured to be part of you all."
Aproko Doctor in his reaction wrote, "Why are #EndSARS protesters treated like criminals?"
"Does it mean that it's a crime to speak against police brutality? What's going on in this country?"
"Are we in a democracy? A sad story. Sad story."
"Kenechukwu Okeke, you're a clown. You're a stooge and a disgrace to "Human Rights" that you so proudly proclaim as your username."
"Kenechukwu, I feel nothing short of pity for you, pity because you're so blind to common sense. Blind to truth."
"Once again, you're a clown."