Lekki Shooting: Peter Okoye's PA Speaks On DJ Switch's Hide Out And Safety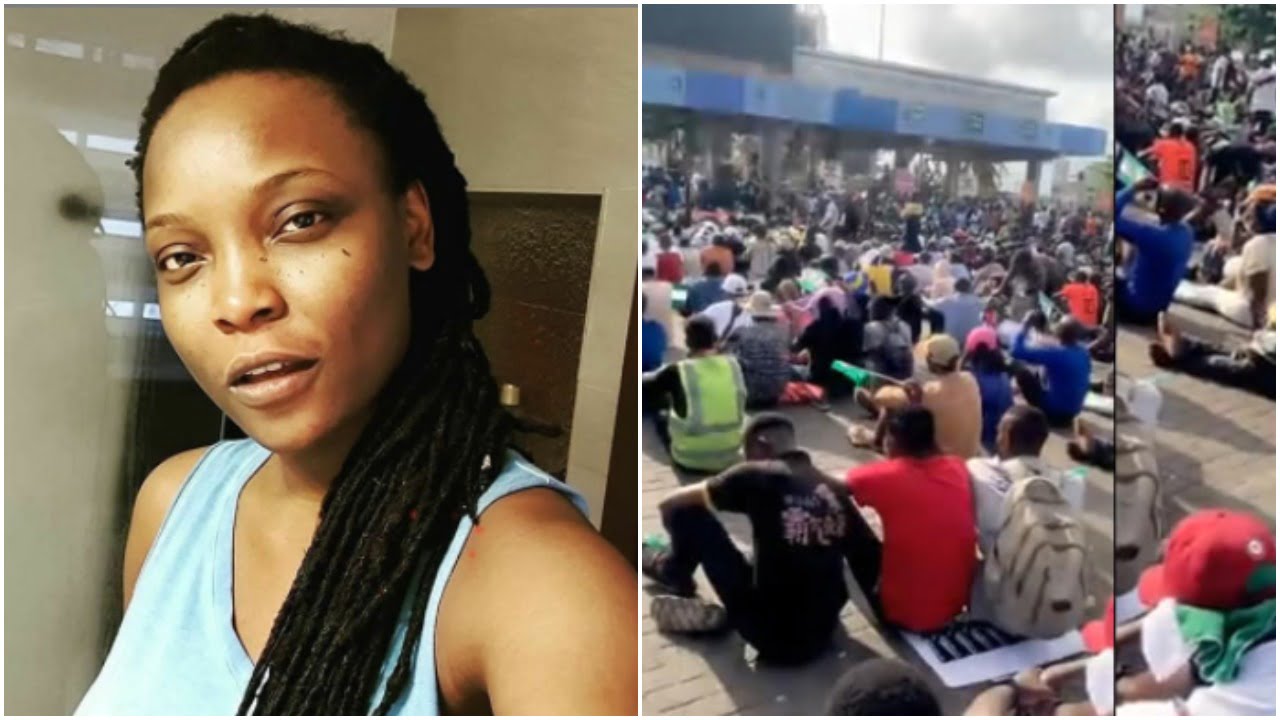 Nigerian DJ, songwriter and singer, Obianuju Catherine Udeh, better known as DJ Switch is said to be cooling off her head somewhere outside Nigeria following alleged threats that forced her to fly out of the country.
According to Charles Abi, Personal Assistant to Peter Okoye, one of the Psquare defunct duo, DJ Switch got 'threats from every angle; received death threats from every angle; so, she just had to leave' the country.
Naija News recalls that Dj Switch made headlines after sharing on social media a video which captured the shooting spree that occurred at Lekki Toll Gate during the EndSARS protest on October 20. She, however, flew out of the country after she had narrated her ordeal before the Sub-committee on International Human Rights of the Standing Committee on Foreign Affairs and International Development of the Canadian parliament.
Speaking on her whereabouts and safety, Abi confirmed that DJ Switch is fine and safe in an undisclosed location outside the country.
He said; "We do not want to say anything at the moment and that is the truth. This is a matter of threat and we do not want to say anything at the moment. She had been getting a lot of threats and the truth is that she is not even in Nigeria at the moment and she is safe. We will not want to answer whether she is in Canada for now but she is not in the country and she is safe.
"I cannot tell you if DJ Switch testified at a Canadian parliament, but if you see that the Canadian parliament posted it, then she probably did it. I know that she has not posted anything and I remember that my boss told her not to post anything; but in due time, she will speak out.
"She got threats from every angle; she received death threats from every angle; so, she just had to leave. I am just going to say this because of her safety, we just have to keep things quiet low."