How Police Used Me As Bait To Arrest My Brother – Onomene, Sister Of Detained #EndSARS Protester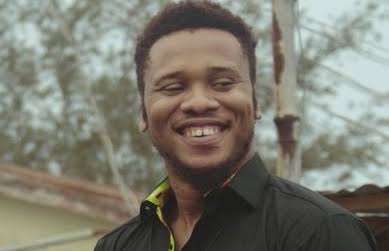 Onomene Adene, the sister of Eromosele who was arrested by police on Saturday, following accusations that he was one of the sponsors of the #EndSARS protest, has disclosed that the police used her as bait, to get to her brother.
Recall Saturday, Naija News reported that the Nigerian Police proceeded to arrest Eromosele Adene, one of the promoters of EndSARS protests.
This was disclosed in a series of tweets on Saturday, when he raised alarm about an invasion on his home by unknown agents.
Yesterday, it was reported that he had been transferred to Abuja, from Lagos.
According to his sister, Onomene Adene, when his lawyer arrived at Area F, Ikeja, where Eromosele was taken to; he was told that he had been moved, because Lagos is the epicentre of the protest and his detention could spark a protest in the state.
Speaking on Channels TV Sunrise Daily on Tuesday, Onomene said the police used her as bait to reach her brother.
She said the officers arrested him after claiming that he was involved in a fraudulent transaction.
"He (one of ths policemen) said he was looking for Peter. He said they bought commodities from him and they transferred money to his Zenith Bank account but he didn't deliver the commodities. I told him my brother does not sell anything. This story, I am not buying it," she said.
"My brother is a musician, he is a philanthropist. He is the owner of Belle Full Naija on Instagram, he takes care of the less privileged."
She went on to disclose that the 27-year-old had a problem with his liver after a philanthropic event in 2019, adding that his continued stay in detention may complicate his health condition.
"During his Belle Food Naija last year, he went to about six states to share alms. So, when he came back, he had some issues with his liver. Maybe because of the change of environment or the situation of the places he found himself because of his love for this country," she said.
"He came back with some issues with his liver, hepatitis something, I can't remember which. That is not even good for him. Him being there, him being in a place he is not used to is not good for him. Anything can actually happen to him. He needs to be released."
Also speaking during the programme, Babatunde Jinadu, Eromosele's legal representative, said his client has been in the clinic since his transfer to the force criminal investigation department (FCID) at the police headquarters in Abuja on Monday.
The lawyer accused the police of using different antics to keep the #EndSARS campaigner in detention.
"I am here to see him and I will still apply for his bail again after whatever investigation they want to carry out. And I hope they will grant the bail," he said.