'Ginimbi Will Not Rest In Peace' – Says Pastor – See His Reasons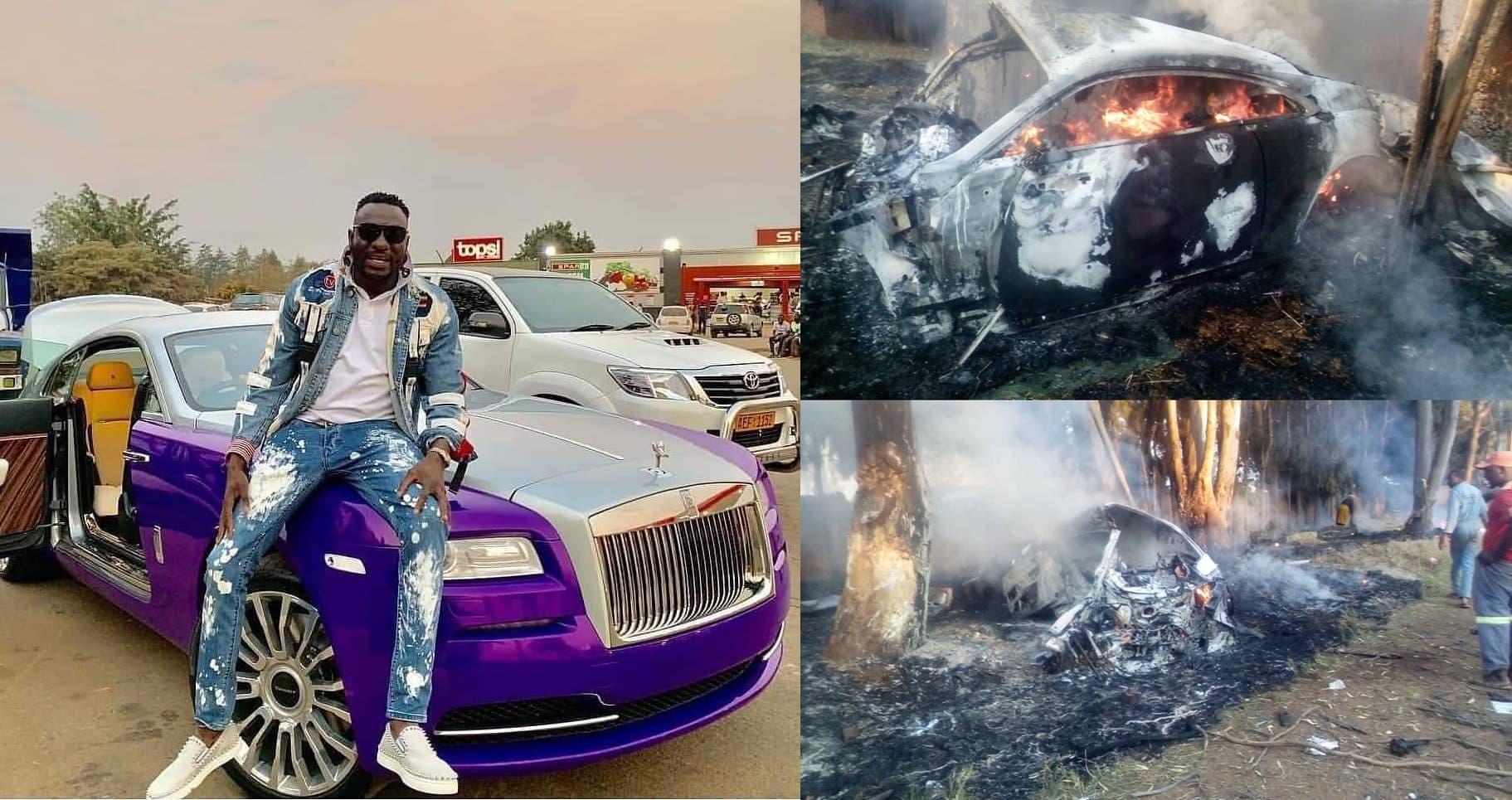 A South African based Pastor who is called by the name Wabuntu has said he never wish for Zimbabwean millionaire, Genius Kadungure (Ginimbi) to rest well even in the grave.
Naija News understands that the 36-year old socialite had died alongside three of his friends in an auto crash on Sunday, November 8, 2020.
It was reported that Ginimbi while driving in his Bentley collided with an oncoming vehicle and that the two cars caught up with flames instantly. Other three friends with the Zimbabwean millionaire are Elisha, Karim, and Moana, Naija News understands.
Reports confirmed that they were all returning home from Moana's birthday party when the horrible accident happened.
However, reacting to Gimbini's death, Pastor Wabuntu condemned him for been flashy with 'stolen money' while the people of Zimbabwe die in hunger.
The self-acclaimed clergy calls the deceased nonsense and a thief. According to him, he wishes Ginimbi would never find peace even in his graveyard. He alleged that the deceased had stolen people's money.
He said: "I DON'T WISH THIS NONSENSE TO REST IN PEACE. THE PEOPLE OF ZIM ARE SUFFERING AND THESE GUYS WERE STEALING MONEY"
Meanwhile, Naija News had reported that one Justina Donkeri has bits off an armed robber's penis after he attempted to forcefully have sex with her.