Bishop Oyedepo's Church Celebrates 10,000 Branch Plant Amid COVID-19 Pandemic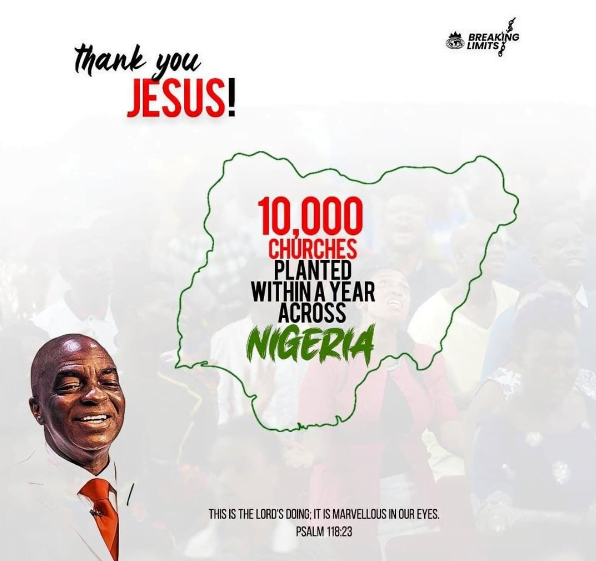 Living Faith Church, a.k.a Winners Chapel, on Tuesday, November 10, 2020, celebrate the planting of additional 10,000 Church branches amid Coronavirus pandemic.
This was revealed in a post on the official Instagram account of Faith Tabernacle, the headquarters of the Living Faith Church Worldwide, Naija News reports.
The Church, founded by Bishop David Oyedepo, thanked God for being able to achieve this despite the situation brought about by the emergence of the novel COVID-19 disease in Nigeria.
"10,000 Churches planted within a year, despite Covid-19 lockdown, all glory belongs to God!" Living Faith noted on its social media account.
See the post below;
In recent news, Bishop David Oyedepo said he considers it a demotion if he is asked to become Nigeria's president, Naija News recalls.
According to the respected clergy, God had asked him if he was interested in becoming president in 1984 and he answered God, saying that though it is a great honour for anyone to be President, it is however not where he belongs.