Father Mbaka Releases Powerful Prophecies For November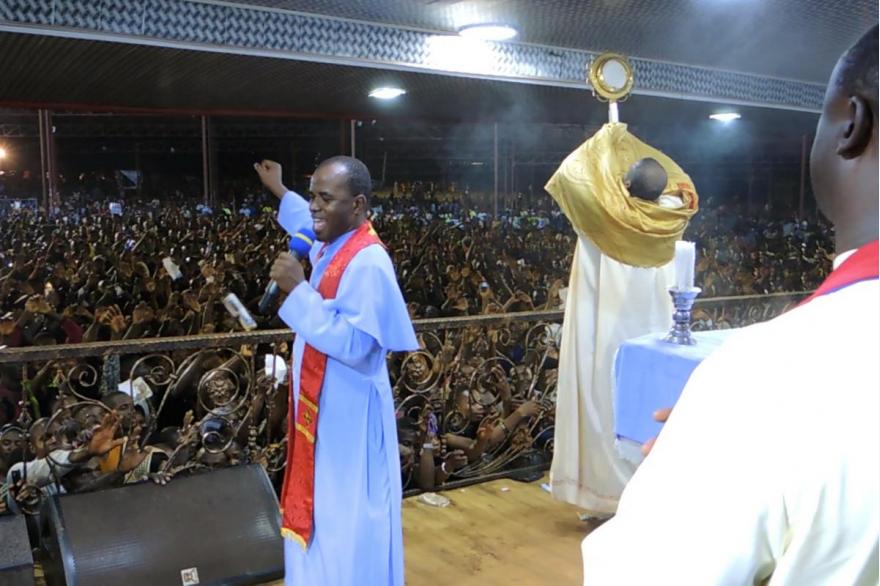 The Spiritual Director of Adoration Ministry in Enugu, southeast Nigeria, Rev. Father Ejike Mbaka, has released new month prophecies for the month of November.
Naija News reports that the controversial Catholic Priest, who predicted the sacking of Emeka Ihedioha and the emergence of Hope Uzodinma as new Imo governor, released the new month prophecies for the month of November on social media network, Facebook via the church Facebook page, Adoration Ministry Prayer.
In the prophecies for November, Father Mbaka prophesied that "this month of November, people that make a mockery of you will come back and beg on their kneels."
Read Father Mbaka's November prophecies below…
"Welcome To The Month Of November; Your Month Of Transformation And Testimonies In Jesus Mighty Name; Believe Me, There Is No Impossibility In This Life Because Your Ignorance Is Your Impossibility, There is No Mountain Any Where Your Ignorance Is Your Mountain.
"All This That Happened Around Us, Will Be A Story, Don't Believe That People Must Talk Good About You But Always Believe What The Heaven Says About You!. People That Make Mockery Of You Will Come Back And Beg On Their Kneels In Jesus Mighty Name; Anything We Are Today Is By His Grace, Am Alive Today Is By His Grace, Am Just A Messenger Of God.
"Is Only The Grace Of God That Is Taking Us This Far; I Decree Upon You That From This Moment Heaven Will Change Your Story In Jesus Mighty Name; Say Amen."