Nigeria, Other Emerging Economies to Attract $700bn FDI Once Biden Claim Victory
Emerging Markets to Attract $700bn FDI Once Biden Claim Victory
Economic experts have said a win for Joe Biden, the former Vice President of the United States of America, could boost Foreign Direct Investment (FDI) to Nigeria and other emerging nations by $700 billion.
According to the report titled "Biden's Victory, Trillions into EM and Lockdown" and released by Renaissance Capital (RenCap), Joe Biden's victory will boost Foreign Direct Investment to Nigeria and other emerging markets in the long run.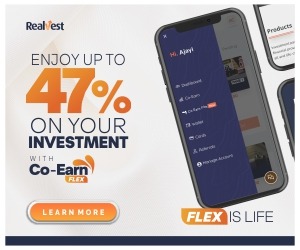 The Chief Economist at RenCap, Charles Robertson, said he expects Joe Biden to win the race, especially with Nevada, Arizona and Michigan within reach.
Robertson argued that Trump's defeat is good for emerging economies as global investors will start re-allocating funds to emerging markets in a big way.
The economist said the head of fixed income at Blackrock has already said they will invest more in emerging markets, which is a section that manages $2.6 trillion of the firm's total asset of $7.8 trillion.
To put it in perspective, Africa's Gross Domestic Product is $2 trillion.
"The stock of Africa's Eurobonds only topped $100 billion in 2018, and even if it is only Blackrock's actively managed part of the business more like $2 trillion in all asset classes (perhaps $700 billion in fixed income), that starts to shift to Emerging Markets this could be very helpful.
"Our base case is that Foreign Direct Investment will stop being a net positive for the US due to Trump's defeat, and portfolio flows will also go to EM, and together, these will drive the $ gradually weaker in coming years," he said.
Source: Naija News