Daily Naira Exchange Rate Declined Against US Dollar to N465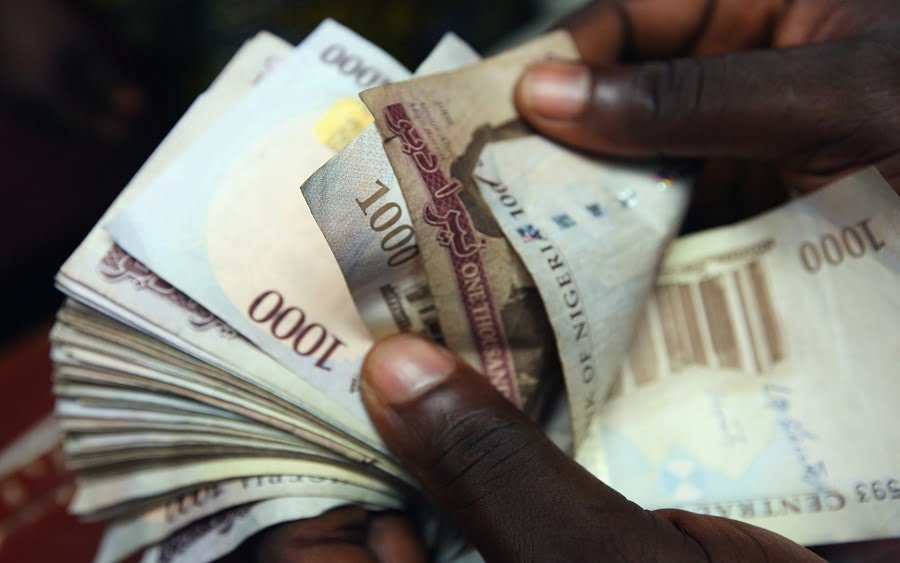 Naira Exchange Rate Dropped Against US Dollar, Others
Again, the Naira declined against the United States Dollar at the black market to exchange at N465, the lowest in recent weeks.
The local currency declined by N1 from N464 it exchanged against the United States Dollar on Wednesday to N465 on Thursday.
The Nigerian Naira was unchanged against the British Pound at N596 while against the European common currency it shed N1 to N543, down from N542 it traded on Wednesday.
Against Bitcoin, the Naira exchanged at N7,085,000 per coin following the recent surge in the value of the cryptocurrency frontrunner.
Similarly, Ethereum gained against the Nigerian naira to N188,700 a coin on Thursday after gaining over 2 percent on the back of Joe Biden likely win.
Global assets rose on Thursday ahead of a possible Joe Biden win as investors believe Biden's presidency would help speed up quantitative easing for the world's largest economy and eventually boost capital inflow into most assets including cryptocurrency space.
However, the uncertainty surrounding the Nigerian Naira remains, even with the Nigerian Stock Exchange on a record-breaking run. The nation's Business sentiment remains weak due to low productivity, drop in demand caused by weak earnings and dollar scarcity.