Prophet Allegedly Snatched Manhood In Benue
A self-acclaimed prophet in Benue State community has been accused of masterminding the sudden disappearance of a man's manhood.
Naija News learnt that the suspects, prophet Uhembe and Saka, the president of his worship centre were both arrested and handed to the police by residents of Daudu town.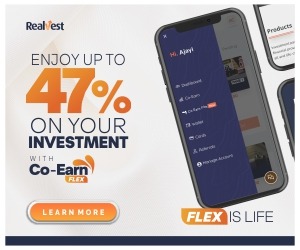 It was reported that mob stormed the worship centre with the name Divine Shadow Church earlier and burnt down the whole structure, accusing the heads of the church of being responsible for the sudden disappearance of a man male organ in the Guma Local Government Area of the state.
Confirming the report, James Nelson Akpe, a media assistant of the community disclosed in a statement released on Tuesday, November 3 that the two church leaders have been taken to the police headquarters in Makurdi while they await the state Governor's response on the case.
The statement reads; "Daudu is one of the major markets in Guma local government of Benue State, it's no longer news that for the past weeks' cases of manhood snatching was on the increased," the statement reads.
"Today, the district head of Mbawa council ward chief Oliver Chado alongside the deputy chairman of Guma on behalf of council chairman Hon. John Mark convoked a stakeholders/traditional council meeting in DAUDU to proffer lasting solutions to the ugly menace.
"After a careful examination and investigation by elderly people as explained by victims of the incidence, it was founded thus: Mr. Noah Terhemba Saka (rtd) aka Adedem U Nyiev and Prophet Joshua Uhembe also known as pastor Ahembe Ikpe of divine shadow church DAUDU ( one of the leading ministry recently established in DAUDU town). Are responsible for the act".
"Ruling, HRH Begha U Guma and Ter Guma directed for their arrest and they were taking to police headquarters Makurdi pending the governor's response.
"Present at the meeting were; Ter Guma, local government chairman represented by his deputy, all kindred heads of Isherev and Utyondu, all district heads from Isherev and Utyondu, elders and stakeholders of the above-mentioned axis, representative of the state governor and the divisional police officer in charge of DAUDU division."
Source: Naija News