FG Denies Placing #EndSARS Promoters On 'No-Fly' List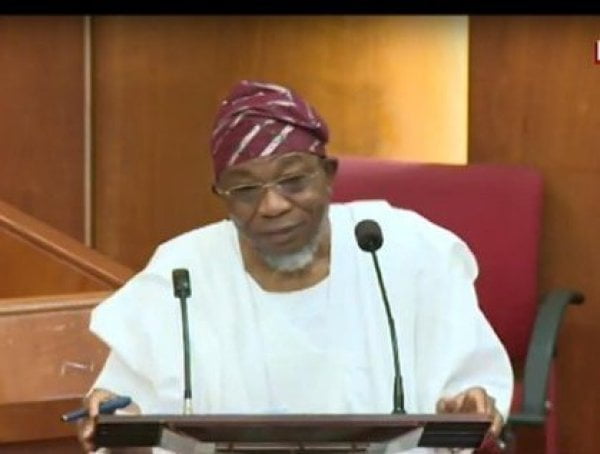 The Federal Government on Tuesday denied generating a 'no-fly' list against youths and persons involved in the recent #EndSARS protests that rocked the nation.
This was made known in a post on Twitter by the Federal Ministry of Interior.
"The Ministry of Interior did not, has not and will not generate any no-fly list. Ignore fake news, please!" @MinOfInteriorNG wrote.
Naija News had earlier reports that the Nigeria Immigration Service on Monday allegedly prevented one of the promoters of the #EndSARS protest, Modupe Odele, from leaving the country.
Odele, had through her Twitter handle, @Mochievous, mobilised her followers during the protests that rocked most part of the nation.
In a newsletter on Monday, Modupe Odele narrated that she was on her way to the Maldives to celebrate her birthday when she was accosted by immigration officers.
She wrote: "For my birthday, I had planned a trip to the Maldives. It was really for a break as the events of the last three weeks have exhausted my mind and body in a way I have never been exhausted in my life.
"I went to the airport, passed through immigration, and while I was putting my bags through the body and baggage scanner, the immigration officer who had previously cleared me, called me back. He told me he had orders from above to detain me.
"Okay, at this point I'm like excuse me, my flight is in an hour. On what grounds are you detaining me?" He didn't respond. Instead, he goes to his computer where he typed in my name and something that looked like a 'wanted poster' popped up on the portal.
"He blocked my view so I couldn't see most of it but I saw some of it. And it read something like – 'This person is under investigation by XYZ Intelligence Agency. If seen, they should be apprehended on sight.'"