#EndSARS Panel Set Up By Governors Legal Or Not? Femi Falana Speaks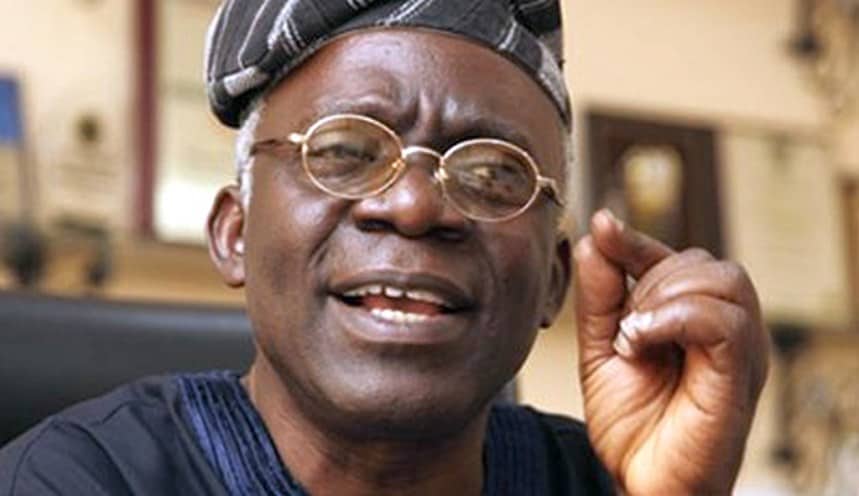 A human rights lawyer Femi Falana (SAN) has backed the creation of the judicial panels of inquiry by state governors to look into cases of police brutality.
Naija News reports that arguments had emerged about the constitution of the panels by governors.
Many Nigerians had accused the governors of lacking the power to constitute the panel to probe police brutality.
But in a statement on Tuesday, Falana insisted that state governors were constitutionally backed to set up the panels.
According to the senior lawyer, the circumstances leading to the setting up of the panels are "residual matter within the exclusive legislative competence of state governments".
He said: "Sequel to the aforementioned resolutions, state governors, have in exercise of the powers vested in them by the Tribunal of Inquiry Laws, instituted Judicial Commissions of Inquiry to probe complaints of human rights abuse and make appropriate recommendations to the governments.
"The resolutions are perfectly in order as the Tribunal of Inquiry of each state qualifies as an existing law under section 315 of the 1999 Constitution. See Williams v Dawodu (1988) 4 NWLW (PT 87).
"It is submitted that by virtue of section 1 of the Tribunal of Inquiry law each Governor is vested with the power to constitute a tribunal of inquiry to inquire into the conduct of officers or of any chief or of the department of the government and related issues.
"Regrettably, in spite of of the several decisions of the supreme court on the constitutional powers of state governments over law and order including crime control, many lawyers have continued to believe that state governments are appendages of the federal government as was the case under the defunct military junta.
"In view of the categorical pronouncement of the Supreme Court on the validity of Section 5 (c) of the Tribunal of Inquiry Law it is submitted that the power of all state governments to set up judicial commissions of inquiry to probe human rights abuse arising from police brutality is well grounded in law."
"Indeed, it is in the interest of all persons accused of violating the human rights of citizens to defend themselves in exercise of their fundamental right to fair hearing guaranteed by section 36 (1) of the constitution," Femi Falana added.