Nigerian Stock Investors Gain Almost N1 Trillion Last Week Amid Strong Third Quarter Reports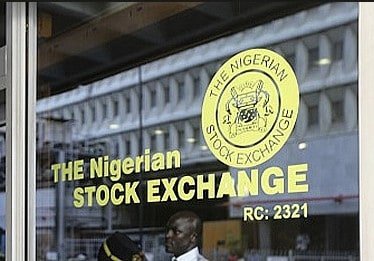 Stock Investors Gained Almost N1 Trillion in One Week as Third Quarter Earnings Boost Stock Activity
Strong third-quarter results from various listed companies bolstered the Nigerian Stock Exchange last week as investors in the equity market gained N959 billion to push the Exchange market capitalisation to almost N16 trillion. The highest since 2018.
The better than expected performance from most listed companies in the third quarter, especially after the Central Bank of Nigeria reduced borrowing cost by 100 basis points to 11.5 percent to stimulate growth and support the real sector of the economy, boosted the attractiveness of Nigerian stocks that were previously undervalued due to COVID-19 disruption.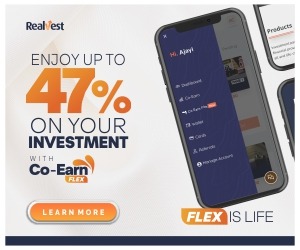 In the four day trading week, as the Federal Government declared October 29th a public holiday to commemorate Eid-el-Maulud, investors traded a total turnover of 1.909 billion shares valued at N23.610 billion in 23,578 transactions, this was higher than the 1.505 billion shares worth N19.668 billion that were traded in the previous week in 20,552 deals.
Further breakdown of the week activities showed the financial services sector led in terms of the volume traded with 1.478 billion shares worth N15.576 billion exchanged in 12,546 deals. Representing 77.41 percent and 65.97 percent of the total equity turnover volume and value traded in the week, respectively.
This was followed by the Consumer Goods Industry with 131.788 million shares worth N2.613 billion in 4,112 deals while the Industrial Goods sector came third with a total turnover of 83.526 million shares valued at N3.573 billion in 1,818 transactions.
The most traded stocks in terms of volume during the week were FBN Holding Plc, Zenith Bank Plc and Access Bank Plc. The three accounted for a combined 576.514 million shares worth N6.791 billion in 4,652 deals and contributed 30.19 percent and 28.76 percent to the total equity turnover volume and value, respectively.
As expected, the market capitalization or value of the Nigerian Stock Exchange rose by 6.39 percent or N959 billion from N14.999 trillion recorded in the previous week to N15.958 trillion. The largest increase in a single week in 16 months.
Similarly, the All-Share Index gained 6.39 percent or 1833.63 basis points from 28,697.06 basis points posted in the previous week to 30,530.69 basis points last week. Bringing the year-to-date profit to 13.74 percent, the second-highest performance among the 93 global markets tracked by Bloomberg.
In October alone, the Nigerian Stock Exchange gained 13.79 percent or N2.2 trillion. However, despite the strong performance so far, the oil and gas sector the old backbone of both the economy and the stock exchange market has lost 17.98 percent from year-to-date.
Top Ten Price Gainers and Losers for The Week