#EndSARS: 'How Many Are You Going To Kill?' Mbaka Fires Govt, Religious Leaders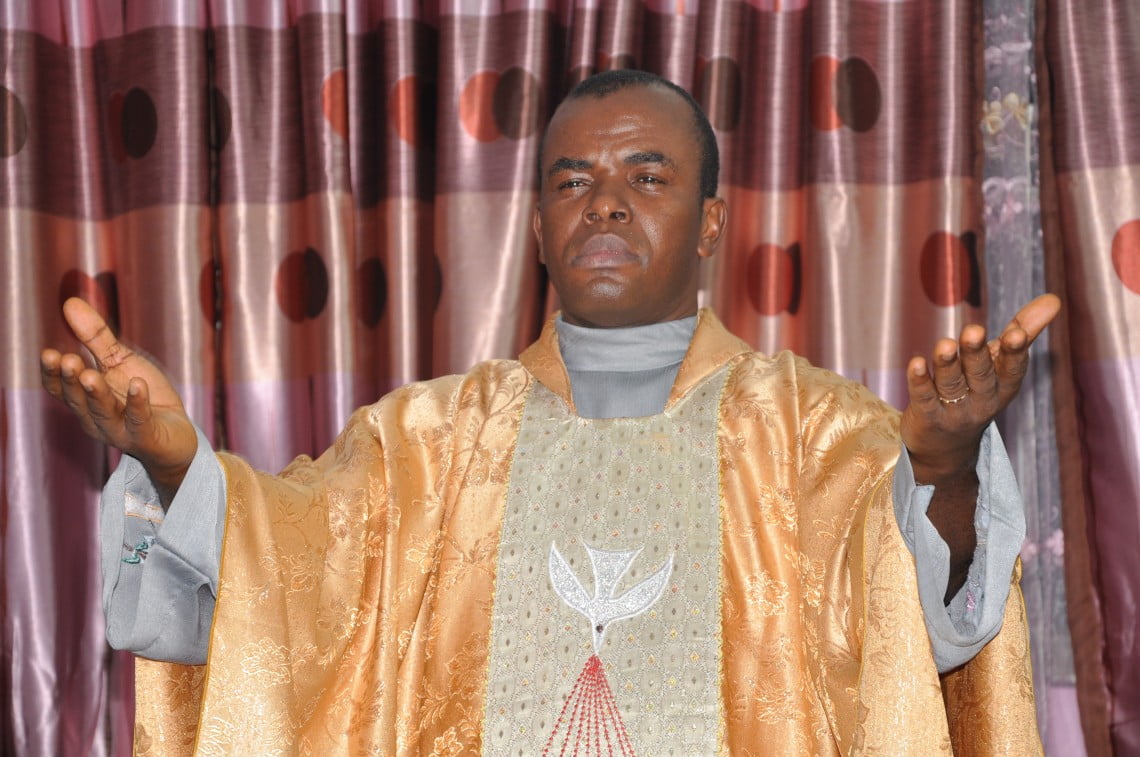 Rev. Father Ejike Mbaka, spiritual director of the Adoration Ministry, Enugu has charged the government to come down from its high horse and apologize to the citizens.
This is as he submitted that intimidation can no longer work in Nigeria, bad governance has to end and those in leadership need to be accountable to the people.
Speaking during the 2020 All Saints Day Holy Mass at Adoration ground, Mbaka who spoke on the message titled "Impure Heart" also called on religious leaders to speak out against injustice and bad governance if they don't want to be cursed by God.
The priest in his sermon, noted that the protests embarked upon by the youths of the country is a call on those in leadership to wake up to their responsibilities.
"If people who are under anointing fail to speak up in defense of the less privileged in this country, God will curse us all.
"Jesus said, fear not those who can kill the body but cannot kill the soul but fear only He who can kill the body and destroy the soul. And that person is God. Nigerian leaders should understand the God factor."
"There is God, the Adonai, Elohim and El Shaddai!" Mbaka warned religious leaders.
Speaking further, the priest told political leaders' "Therefore, all our leaders who are getting ready to shot and kill, to order security agents to kill people, I laugh at them. "You better repent because intimidation cannot succeed in this country anymore. How many are you going to kill? As it is said, how many fowls will you eat in your house and you will be satisfied?
"How do you want to reason with the youths when they have seen where there palliatives are parked? A billionaire will be hording noodles that are meant for poor people and you want these poor people to fold their hands and be watching you? They cannot kill everybody because there are saints in heaven and the saints will be interceding for the Nigerian youths. Even the Pope has prayed for Nigerians and so, this wickedness cannot continue.
"The protest that the youths embarked on recently is what is called life of martyrdom. Some people have to suffer to change the country. If you suffer to bring about change, wellness and godliness to a country, you are on the course of becoming a saint. "Saints are those who are ready to die for the good course", He said.