'You Are Only Good Killing Your Own Citizens – Fani-Kayode Mocks Nigerian Army After US Rescue Citizen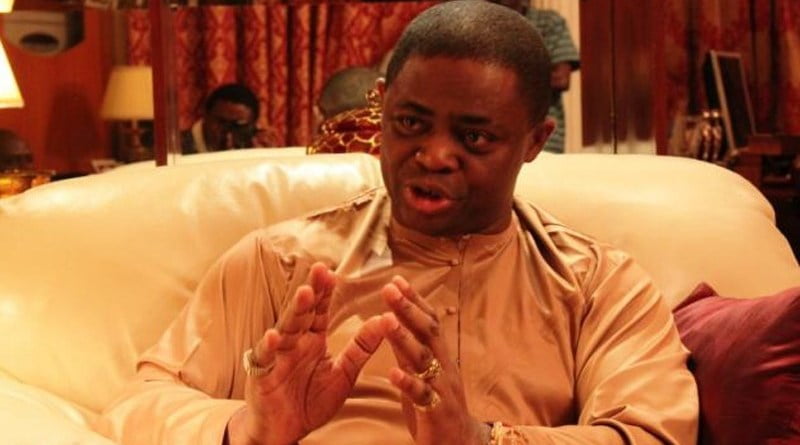 Femi Fani-Kayode has mocked President Muhammadu Buhari and the Nigerian Army after the US Army rescued its citizen kidnapped in the North at the weekend.
In a post on his Twitter page, Fani-Kayode condemned Buhari, saying he was only good at ordering the military to kill his own citizens.
"U.S. forces rescued an American citizen held hostage in Nigeria yesterday. 6 captors were killed by the Americans.
"Congrats to @realDonaldTrump! The @HQNigerianArmy is only good at killing its own citizens and the Nigerian President is only good at ordering them to do so. Shame on you!" Fani-Kayode tweeted.
Naija News recalls that the US Navy SEAL Team 6 has effected the rescue of an American citizen earlier kidnapped by terrorists.
It was gathered that the American, Philip Walton, 27, was abducted by unknown gunmen from his farm in Massalata, southern Niger Republic close to the border with Nigeria, and held for ransom by his abductors.
The kidnappers moved him to Nigeria from where he was rescued on Saturday by the US special forces in a daring raid before he could be sold or used for any potential negotiations, officials told Fox News.
"We had to get him before any potential trade or sale," a US official said.
On the choice of SEAL Team 6 for the operation, it was gathered they were chosen for the operation because they are responsible for West Africa.
The operation which saw many of the kidnappers killed involved the governments of the U.S., Niger, and Nigeria working together to rescue Walton.