Saudi Arabia Grand Mosque Opened For 20,000 Umrah Pilgrims On Sunday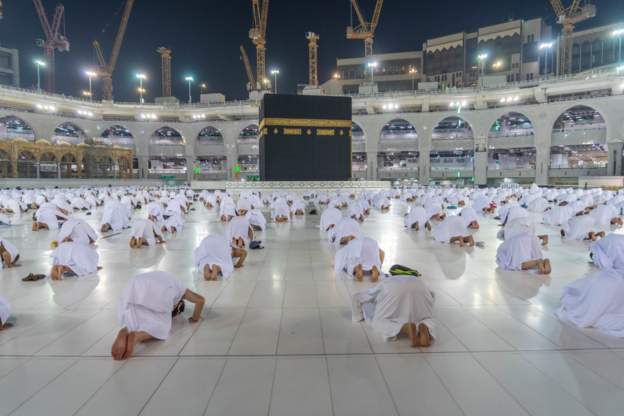 The Grand Mosque was opened on Sunday for 20,000 Umrah pilgrims and 60,000 worshipers to enter for worship.
In Madinah, a total of 19,500 people will be left to visit the tomb of the Prophet Muhammad (PBUH) from Sunday, according to Dr Amr Al-Maddah, the deputy minister of Hajj and Umrah.
Sharimain Sharifain's Twitter account posted some pictures of the pilgrims in a non-stop prayer session as they faced the Ka'aba on Sunday.
Today marks the first time that pilgrims and foreigners have been allowed to perform Umrah since the imposition of a COVID-19 travel ban.
Today's number is the highest number to be allowed to enter the Grand Mosque since the outbreak of Coronavirus.
Even during this year's Hajj, the number of people allowed to perform the Hajj did not exceed 10,000.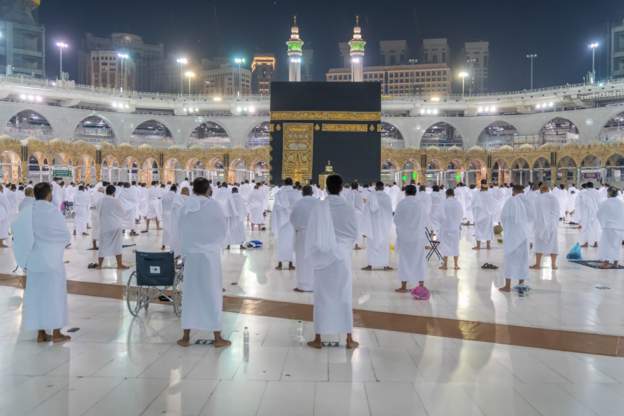 Download NAIJA NEWS app: