WTO: Trump Wrong For Rejecting Okonjo-Iweala – Fani-Kayode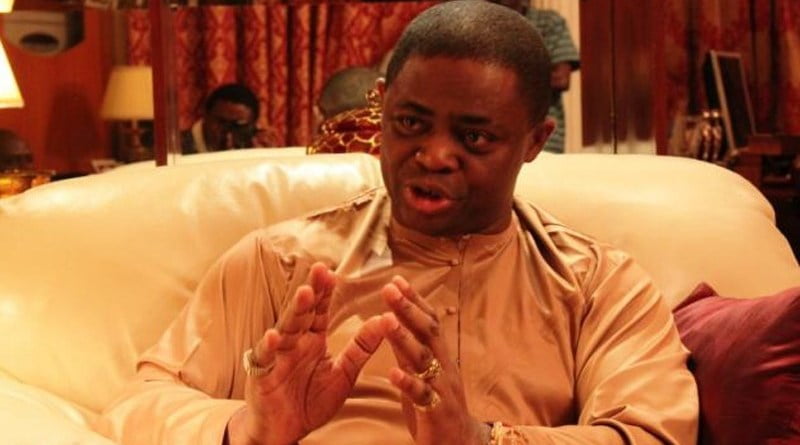 Despite his support for United States President, Donald Trump, former Minister of Aviation Femi Fani-Kayode has stated that the US leader is wrong for rejecting Dr Ngozi Okonjo-Iweala.
Recall that Okonjo-Iweala on Wednesday won the popular vote by a wide margin, with the expectation of an announcement after a World Trade Organization meeting in Geneva.
She was reported to have won the support of 104 of all 164 member countries of the WTO, many of which were from Africa and Europe.
It was reported that the US expressed its disappointment over the appointment of Ngozi Okonjo-Iweala despite her widely gained support.
Despite being an American citizen, sources say the US does not consider Okonjo-Iweala as being committed enough to the interests of the world power at the flagship trade body.
Reacting in a post on his Twitter page, Fani-Kayode warned that Trump's opposition of Okonjo-Iweala would upset millions of his supporters in Nigeria and Africa.
He wrote: "I love Donald Trump & I want him to win on Nov. 3rd. I believe he is the best for America & the world & that he is the only one that is capable of standing up to China.
"I do not, however, believe that he is infallible & his decision to block @NOIweala as DG of WTO proves that. 
"This extraordinary lady is by far the best candidate, her integrity is unimpeachable & her ability is unquestionable.
"Opposing her has upset millions of Trump-lovers in Nigeria & Africa & hundreds of thousands of Nigerian/Americans in the U.S. itself. I hope he reconsiders."