VIDEO: Desmond Elliot Berates Celebrities, Influencers Over #EndSARS Protest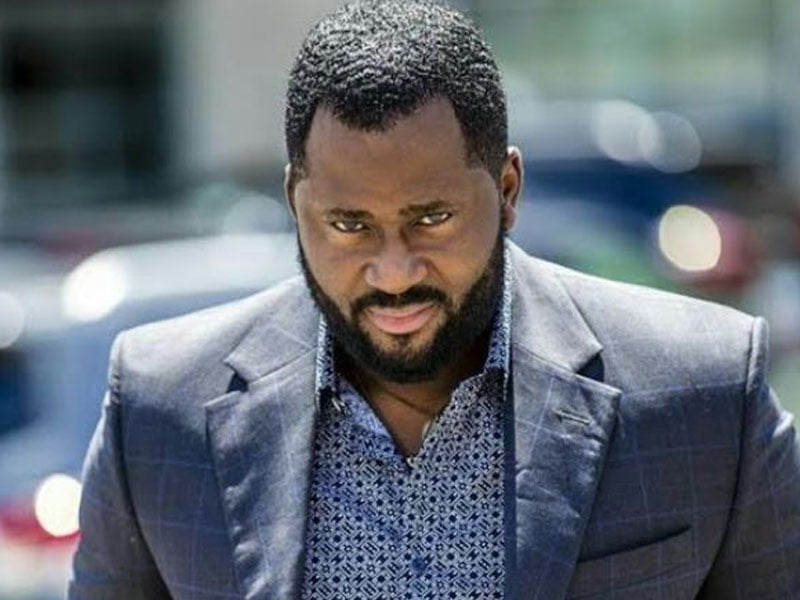 Hon. Desmond Elliot, a member of the Lagos State House of Assembly representing Surulere constituency II, has condemned the use of social media to incite violence.
Naija News reports that the lawmaker made his position known while speaking during plenary in the Lagos Assembly.
Desmond Elliot, who is also a Nollywood actor, slammed the roles of celebrities and social media influencers in the #EndSARS protests calling for an end to police brutality.
The lawmaker who condemned the invasion of the Palace of the Oba of Lagos, Rilwan Akiolu, by thugs, warned that Nigeria as a country might size to exist in the next five years.
He called on social media influencers and celebrities to stop the spread of hate.
Desmond Elliot said: "We need to address certain things, the Nigerian youths, social media, social influencers, all of these are making the narratives we are seeing today, except we are joking with ourselves.
"Social media, though it's good but has its negative impact, let me first thank you for condemning the killings at Lekki.
"When I read the comments, I could not believe it, Mr Speaker. The curses, abuses from children and I asked myself is this Nigeria, what is going on?
"Children cursing, people entering Oba's palace and removing his staff of office, our culture is gone.
"Mr Speaker, in the next five years there will be no Nigeria if we don't start now.
"Youths, children, pregnant women looted malls, Mr Speaker when will this narrative change," He asked.
Recall that Nigerian youths had taken to the streets in the #EndSARS protests calling for an end to police brutality and a total reform of the Nigerian police.
But the protest was later infiltrated by hoodlums to perpetuate violence and discredit the peaceful nature of the protest.
Following the violence caused by the hoodlums that rocked most part of Lagos state, Governor Babajide Sanwo-Olu was forced to declared curfew across the state.
This led to a crack down on protesters by soldiers who opened fire at them at the Lekki toll gate plaza.
Download NAIJA NEWS app: