Even Tinubu Can't Save You – Omokri Slams Desmond Elliot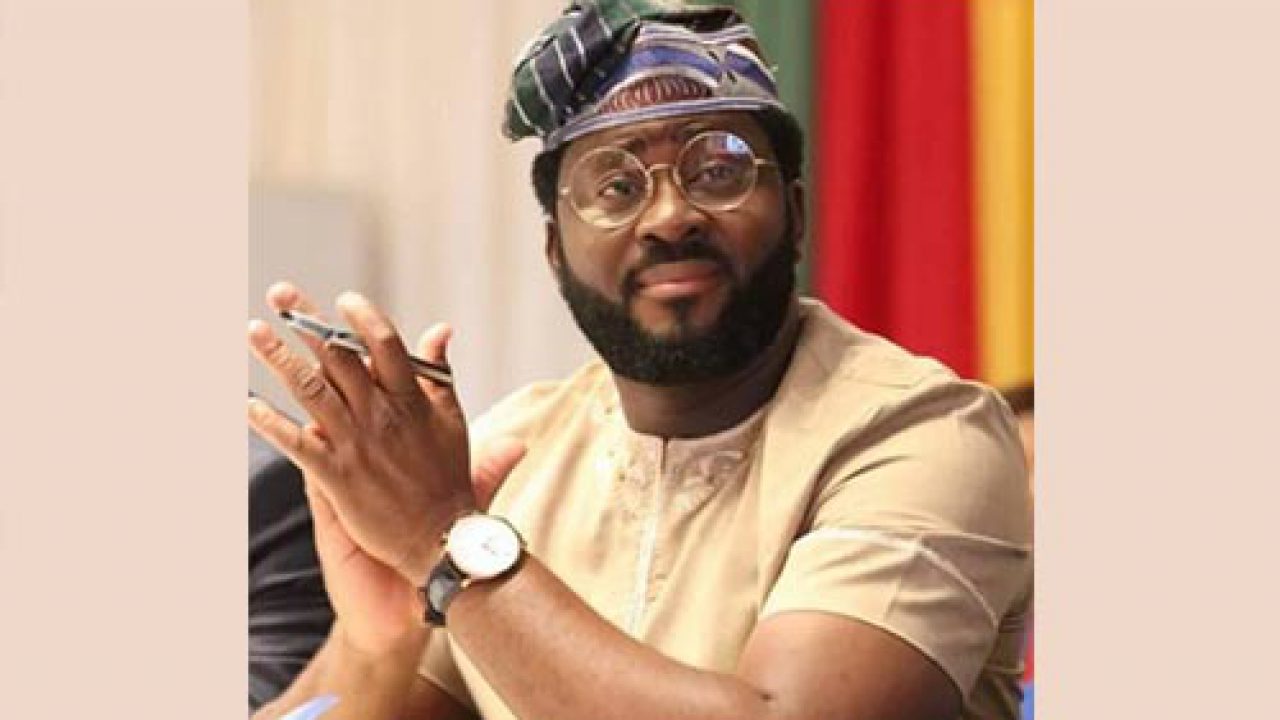 More knocks have continued to pour in for Desmond Elliot over his recent statement suggesting that social media and the internet in Nigeria needs to be regulated by the government.
Elliot, who rode on the wings of his popularity as a Nollywood actor to become a lawmaker in the Lagos State House of Assembly, was recently caught on camera in a video that has gone viral on the internet suggesting that celebrities and social media influencers used the #EndSARS protests to incite violence.
The Lagos lawmaker blamed the social media for the violence that followed the protest and was heard while making a submission on the floor of the house telling the Speaker to "address certain things" like "the Nigerian youth, the social media, the social influencers."
He also went ahead to label Nigerian youths that participated in the nationwide #EndSARS protests as 'children,' sparking outrage and condemnation from various quarters.
One of those that have reacted and condemned Elliot is former presidential media aide, Reno Omokri. Omokri in his reaction, called on Nigerian youths to unfollow the lawmaker on social media platforms.
He also alleged that Elliot decided to turn against the people so as to score cheap political points with some perceived power brokers ahead of the next election.
Elliot represents Surulere constituency II in the Lagos State House of Assembly.
Omokri however submitted that the times have changed and power only belongs to the people. Specifically, Omokri noted that even Asiwaju Bola Tinubu, widely believed to be the strongman of Lagos politics can't save Elliot from a pending political doom as even Tinubu himself is can't recover from what has happened in the last two weeks.
He wrote: "Desmond Elliott was acting for his political godfathers to see his loyalty. He is ambitious. He does not believe what he said. He believed he was writing a promotion exam. And he felt that the person that would grade his paper is Bola Tinubu. But Nigeria has changed. Power has shifted to the people. Even Bola Tinubu himself can't recover from the effects of the last two weeks."
"Desmond Elliot expects someone who can't save himself to save him. Alas, he unwisely chose to be the proverbial fly that followed the corpse into the grave. Tinubu is now a political corpse. He once had the Midas Touch. But now, all that Tinubu has left is the Leprous Touch! Desmond incurred the wrath of forces more powerful than his godfathers, and they may sacrifice him to appease that force."
"The man @DesmondElliot has 1.5 million followers on Instagram. If in 1 hour's time, he still has 1.5 million followers, then I will know and accept that everything that he said about Nigeria's youth is true, because only a fool follows a person that has nothing but disdain for them. Nigeria's youth must show that government must be afraid of them and one way to do this is by showing that irresponsible speech and action has consequences!"
2-Even Bola @AsiwajuTinubu himself can't recover from the effects of the last two weeks. @DesmondOElliot expects someone who can't save himself to save him. Alas, he unwisely chose to be the proverbial fly that followed the corpse into the grave #FreeLeahSharibu #EndSARS

— Reno Omokri (@renoomokri) October 29, 2020
Download NAIJA NEWS app: