Coronavirus: South Africa President, Ramaphosa In Self-Quarantine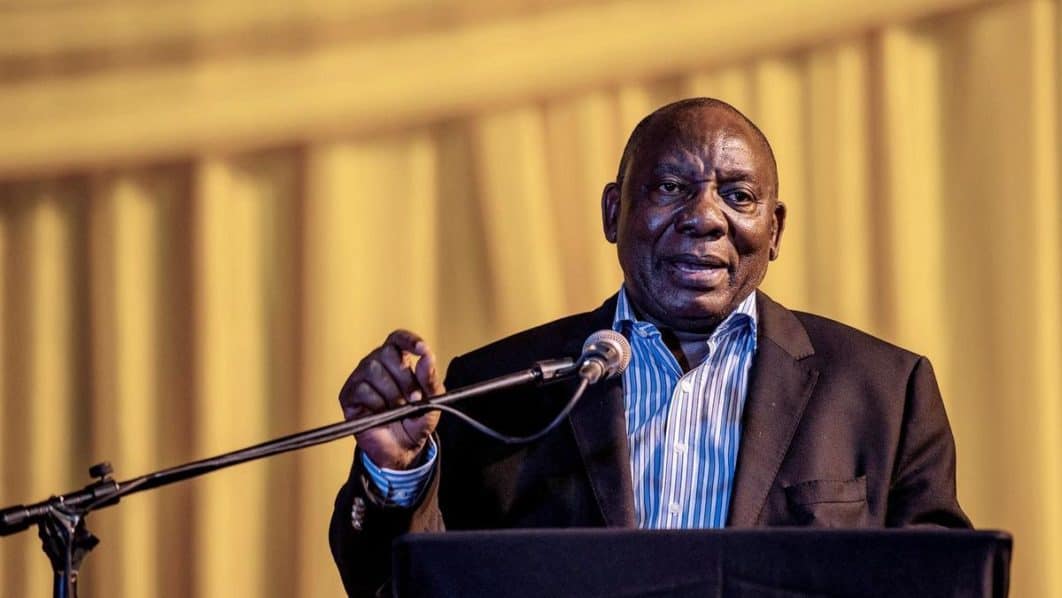 South Africa President, Matamela Cyril Ramaphosa has reportedly gone into self-quarantine following contact with Coronavirus infected person.
Naija News understands that the Cyril went into quarantine after a guest at a dinner he attended on Saturday, October 24 tested positive for the novel virus.
This was revealed in a statement released by the South Africa Presidency on Wednesday, October 28. The statement noted that Ramaphosa "begun a period of self-quarantine following the positive COVID-19 diagnosis of a guest at a dinner attended by the President on Saturday, Oct. 24.''
It was reported that the event which host Ramaphosa in a Johannesburg hotel, include 35 guests of which all COVID-19 directives were strictly adhered to.
Naija News understands that the president so far has shown no symptoms of the dreaded disease but will be tested if any were to manifest.
"The president will perform his duties remotely and will observe the guidelines that apply to self-quarantine,'' the presidency said.
Meanwhile, FIFA president Gianni Infantino has contracted coronavirus, the world's governing body announced on Tuesday.