#LekkiMassacre: I Have No Dime Or Investment At LCC" Tinubu Speaks Up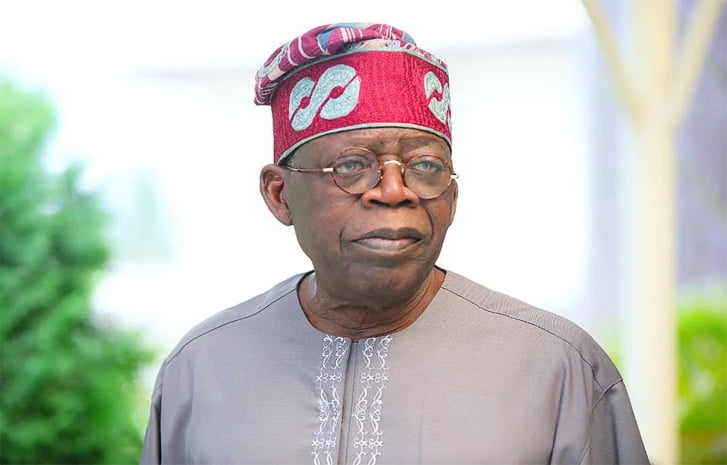 The National leader of the All Progressives Congress (APC), Nigeria's ruling party, Bola Tinubu, has spoken up on the alleged report that he is the owner of the Lekki Concession Company.
Speaking via a telephone conversation, Tnubu,  denied having any kobo investment in the Lekki Concession Company (LCC), and as such has no dime in the funds generated at the Lekki Tollgate.
The rebuttal follows claims and allegations of his involvement in the shooting of unarmed protesters on Tuesday at the Lekki Tollgate. He was alleged to be livid from the losses made at the tollgate due to its shutdown by #EndSARS protesters; hence, the scheme to disperse protesters.
He also denied having any investment in the Lekki Concession Company (LCC), the firm which manages the tollgate.
Going further, he stated that he was reported to the President and initially accused of being behind the protests going on across the country; an allegation he has since denied
"I am not the Commander in Chief", Tinubu told the Nigerian who called him but was immediately interrupted when the supposed #EndSARS protesters asked if he (Tinubu) was trying to track them and kill them like those killed at the Lekki toll gate and he responded: "Excuse me, you don't even read your soldier media, you don't even think about tomorrow, today, you don't even think about the lies, they feed you lies."
The Nigerian interrupted again, saying: "they fed us with lies, who ordered the soldiers to go and kill protesters?" another protester "jumped in" saying "we are sure you have powers over this" but Tinubu replied: "Why do you believe it is me who ordered the Army to kill the protesters"? and the Nigerian responded: "Because you're the one with the thugs, you are the one who is always doing this, because they locked down toll and you can't make the money you have been making, haven't made enough money? How much money are you going to spend till you die"?
Tinubu replied: "Who told you that I'm the owner of the toll gate?" but the caller replied: "Are you going to be denying this? Sir, you are old, you have children, you are not going to be alive forever and when you die they are going to suffer for all these things you people are doing", Tinubu replied: "YES."
Download NAIJA NEWS app: