#LekkiMasacre: Burn Tinubu's Presidential Ambition , Not His Business – Reno Omokiri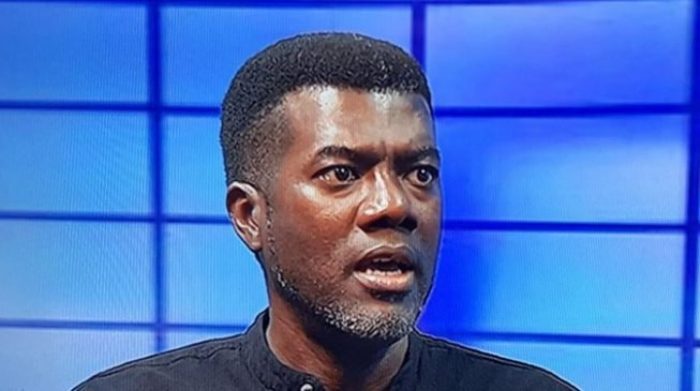 The former aide to Goodluck Jonathan, Reno Omokri has reacted to the destruction of Bola Tinubu's Property, the all progressive congress National Leader (APC) amidst the Lekki genocide crises
Speaking via his Twitter handle, he called on the youths to stop burning Asiwaju Tinubu's business as that was not the aim of the EndSARS protest.
He further added that if the youths were angry enough to destroy any of Tinubu's property, they should wait till 2023 so they can 'burn up' his presidential ambition.
Tinubu had suffered losses yesterday 21st of october as the first strike came when a television station allegedly owned by him, TVC was burnt down right on live camera. The television hosts were seen frantically trying to escape the ambushed building and captured the whole drama on camera while they were running for safety.
After that, the irate mob marched to another company also believed to be owned by Asiwaju Tinubu, the Nation newspapers and burnt it down too.
In another video, the angry mob was also seen at his Bourdillon home in Ikoyi, Lagos and although there was no burning there, the youths surrounded the house and staged a protest in front of the house.
At the moment, the international community has lent their voices to the chaotic situation in Nigeria, fmr president Obasanjo has given a speech this evening asking for calm but the nation is yet to hear from the president, Muhammed Buhari.
see his series of tweets below
Dear aggrieved youths of Nigeria,

Please don't burn Bola @AsiwajuTinubu's businesses. That is not what #EndSARS is all about. EndSARS is a mass people led NON VIOLENT movement. Instead of burning up Tinubu's properties, wait until 2023 then burn up his Presidential ambition!

— Reno Omokri (@renoomokri) October 21, 2020
I feel so sorry for Bola @AsiwajuTinubu. He just allowed General @MBuhari break a coconut on his head. And I warned him. Today, he is deeply hated even amongst his own people. How does he think he can achieve his ambition to govern Nigeria now? #EndSARShttps://t.co/LMIcjFMh4W

— Reno Omokri (@renoomokri) October 22, 2020