#EndSARS: 5 Ak47s Recovered, 12 People Arrested On Suspicion Of Setting Fire To A Police Station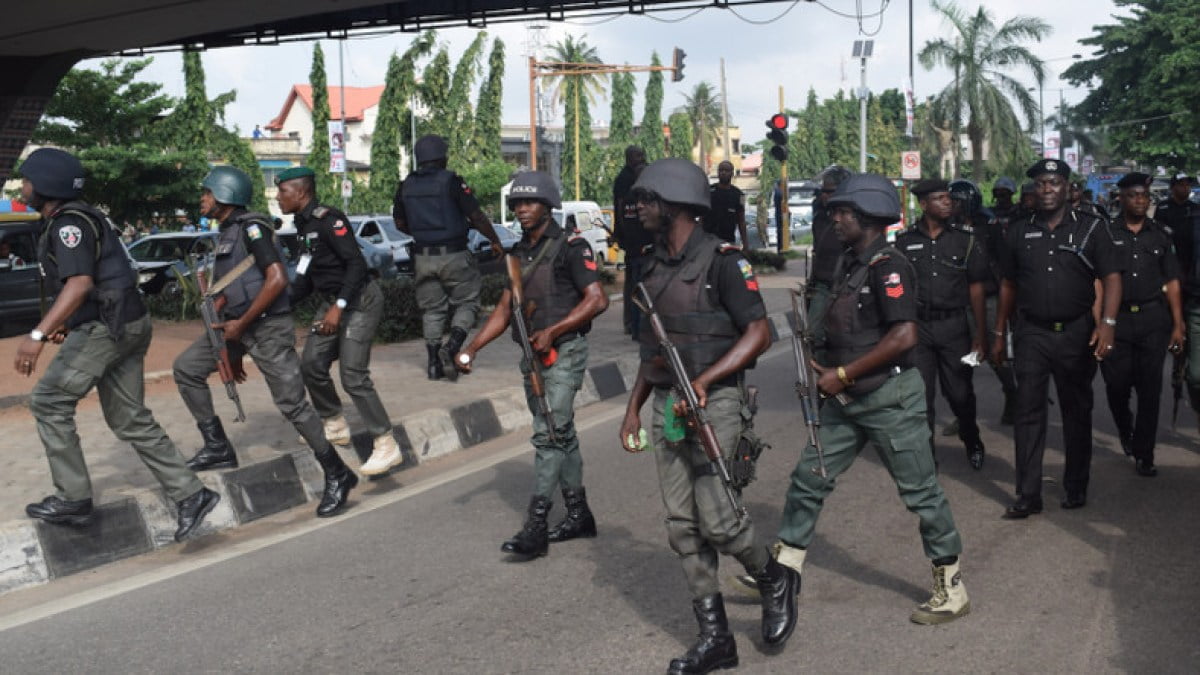 The Inspector-General of Police (IGP), Mohammed Adamu, on Tuesday said 12 people were arrested on suspicion of involvement in the attack and the burning of a police station in Benin, Edo State.
In a statement, the Nigerian police spokesman Frank Mba said five AK47 rifles had been stolen from the destroyed station.
IGP Adamu has ordered the immediate deployment of riot police to monitor the lives as well as government and private property across the country.
In a statement issued on Tuesday, Mba said the police chief had also ordered the deployment of a large contingent of police to boiling points centres across the country.
The order comes on the heels of an increase in the destruction of government and private property in some states and the Federal Capital Territory, Abuja. "Consequently, the Commissioners of Police in the thirty-six (36) States of the Federation and the FCT are to identify and isolate law-breakers from peaceful protesters; immediately arrest and diligently prosecute such perpetrators of violence".
In related news, at least three people are believed to have been killed and several others injured in Dutse Alhaji area as miscreants continue to vandalize property in the federal capital, Abuja.