#EndSARs: My Children Are Protesting In U.S.A, Omo-Agege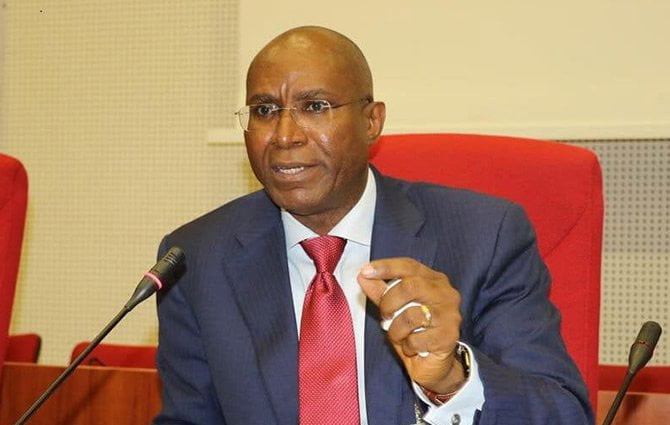 The deputy president of the senate, Ovie Omo-Agege, has  also shared his own sad harassment and brutality experience in from the members of the now-disbanded special anti-robbery squad (SARS).
Speaking while contributing to a debate on a motion sponsored by Biodun Olujimi, senator representing Ekiti south, Omo-Agege said there is no one in the country that supports the "illegalities" of SARS personnel.
Nigerians youth have been protesting against police harassment and the reformation of the force in various parts of the country for 13 days now.
The protesters have vowed that they would not leave the streets until they see results.
The deputy senate president of the senate said the protesters have a right to carry out demonstrations as long as their activities remain peaceful.
"These children out there who are on the streets, they are our children. Not just in Lagos, Abuja alone but streets of the western countries. They are all our children," he said.
"I don't know anyone in this country who supports the illegal activities of SARS, no one. I stand here as a victim of SARS. Today I use glasses because of what SARS did to me in 2015. I use glasses because they threw tear gas directly at my eyes.
"When our children went to the streets demanding an end to SARS, it was a call, a cry that everyone could identify with provided that the protests remain peaceful. It must remain peaceful because that is what the constitution guarantees to them, they have the right to protest any governmental action that they are uncomfortable with."
Omo-Agege expressed worry that the protests are being hijacked by hoodlums.
"My own children are in the streets of the US participating in these #EndSARS protests. I'm not sure my kids are in support of those who have hijacked these protests to go release prisoners," he said.
Source: Naija News