#EndSARS: Ortom Declares Support For Protesters, Reveals What Govt Must Do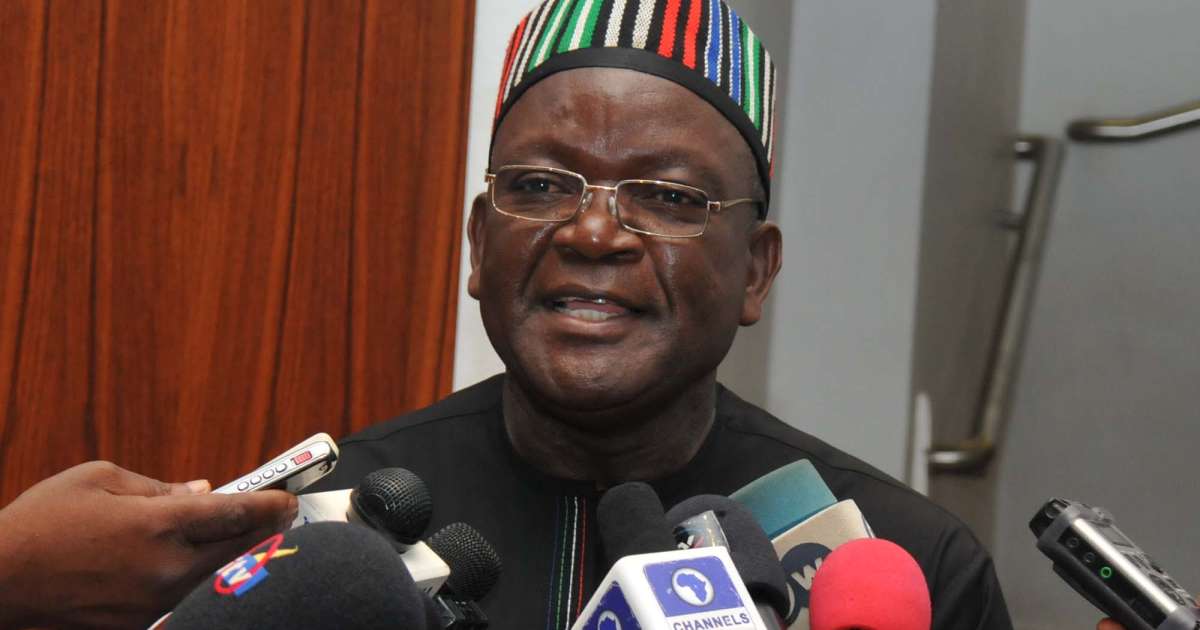 The Governor of Benue State, Samuel Ortom has revealed his position on the #EndSARS protests currently rocking many cities across Nigeria.
The #EndSARS protest is a call by the youths of Nigeria for the government to bring an end to all forms of police brutality in the country, compensate the victims, and bring the perpetrators to justice.
The protesters are also demanding an end to bad governance and the demanding that governance be made to benefit all citizens and not just a selected few.
Adding his voice to the demands by the protesters, the Benue State Governor in a series of tweets on Monday, declared total support for the protesters and their demands.
He said what they are demanding is justified and not too much, calling on the government at all levels to respond with sincerity of action.
Ortom however urged the protesters to continue to maintain peace and orderliness as they press home their demands to the government.
He wrote: "The END SARS protests taking place across Nigerian cities have challenged us as leaders of this country to rise and demonstrate sincerity in tackling the problems of Nigeria."
"The protesting youths (END SARS) are asking salient questions that deserve only honest answers backed by the commitment on the part of the leadership of this country."
"I must commend the resilience of youths and other Nigerians on their dogged stand during the END SARS protests. Their peaceful protests while holding the national flag clearly indicate that Nigerians genuinely want solutions to the myriad of problems and not to end the country."
"The spontaneous END SARS protests reflect the daily pains and frustrations of Nigerians in the face of unemployment, zero economic growth insecurity and corruption. The people justifiably want an end to impunity, police brutality, herdsmen attacks, banditry and other crimes."
"I encourage the END SARS protesters to remain peaceful and civil in their approach and resist the temptation to be violent. Violence does no one any good and it does not proffer solutions to problems."
"The ongoing protests have offered Nigeria the opportunity to correct decades of wrongs and failures in the system. Our country is practicing democracy which guarantees the freedom of speech to all citizens and the right to voice out their frustrations and demand for improvement."
"The restructuring of the country and other views being expressed by the people are patriotic calls and should be treated as such. Nigerians want to see police reforms and other measures that can make their country greater."
"The people want respect for the rule of law in this country. The people want an end to the practice of sacred cows which makes some persons untouchable and superior to others."
"Finally, let me reiterate my belief in the unity of this great country. Nigeria is the only country we have. Together, we can build a united and prosperous nation where justice and equity will reign."
Download NAIJA NEWS app: