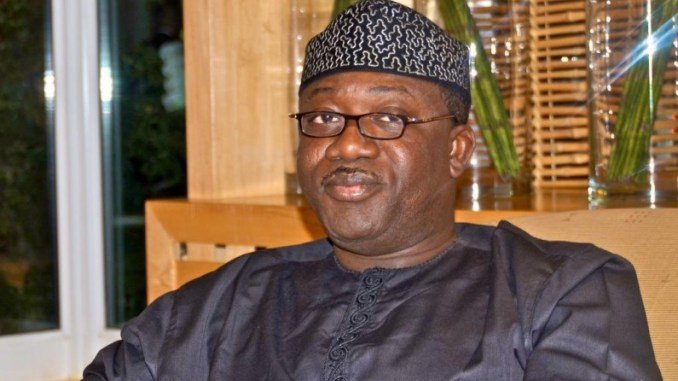 The Nigeria Governors' Forum (NGF) has promised that it would work on all demands declared by citizens who are currently staging the #EndSARS protest.
For almost two weeks, Nigerian youths have been on the streets protesting police harassment and brutality.
Nigerians went on to request for a reformation of the police force.
Initially the protests were targeted at the special anti-robbery squad (SARS), however, they have continued despite the dissolution of the unit, vowing not to leave the streets until they begin to see the government implement some of their demands.
They called for the prosecution of all police officers who have killed citizens extra-judicially amongst other things.
In a communique signed by Kayode Fayemi, chairman of the forum and Ekiti governor, after an emergency meeting on Sunday, the governors raised concerns about the "shifting nature of the demands which creates uncertainty".
The governors said they would set up a judicial panel of enquiry in their respective states to receive complaints of brutality by officers of the now disbanded SARS.
They also called on protesters to discontinue their demonstrations "as a continuation grossly exposes the fragile economic fundamentals of the country; particularly as criminal elements and hoodlums have hijacked the protests by maiming innocent citizens, looting and destroying properties".
"Governors thereafter resolved to; Condemn the attack on Govemor Adegboyega Oyetola of Osun State by armed persons while he was addressing anti-police brutality protesters in the state capital Osogbo; protesters are encouraged to engage with the government appropriately at both the national and State level to ensure that the protests are not taken over by hoodlums who are instigating a breakdown in law and order in many parts of the country," the communique read.
"Endorse the call by demonstrators for improved governance predicated on an enforcement regime that takes into cognizance the fundamental human rights and liberties of all citizens in the country;
"Act on all the demands made by the EndSARS protesters raising some concerns with the shifting nature of the demands which creates uncertainty on the exact expectations and ultimate goal."
Follow @naijanews