Anonymous Hacks Nigerian Stock Exchange Website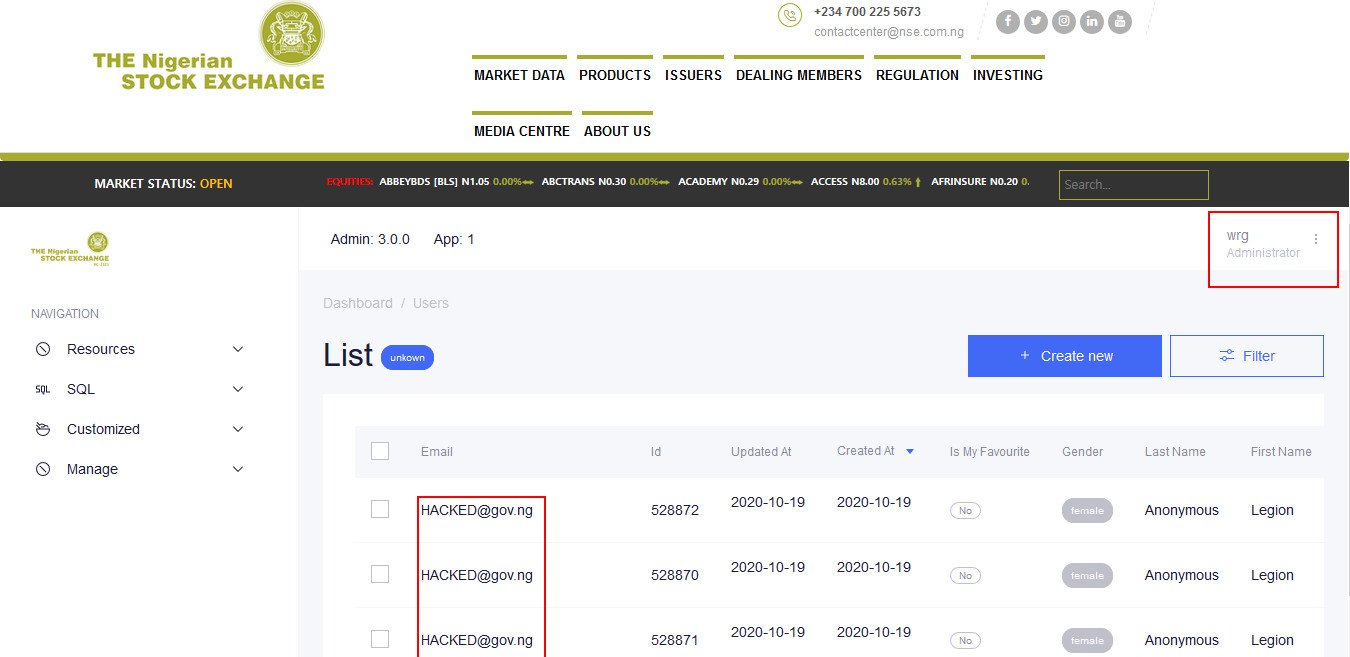 A group of people identified as the Anonymous have hacked the websites of the Nigeria Stock Exchange.
The development wouldn't be the first, has the Anonymous have hacked other important platforms in the country and threaten to do more.
The Anonymous on Monday took over admin panel as market opens.
The group noted that they support weak against the powerful and stand for justice.
They listed their values as human rights, autonomy and self-governance, resistance against tyranny, a more humane society.
Anonymous further stated that their actions are in support against the brutality of the police.