Why Buhari Is The Problem Of Nigeria – Imam Of Peace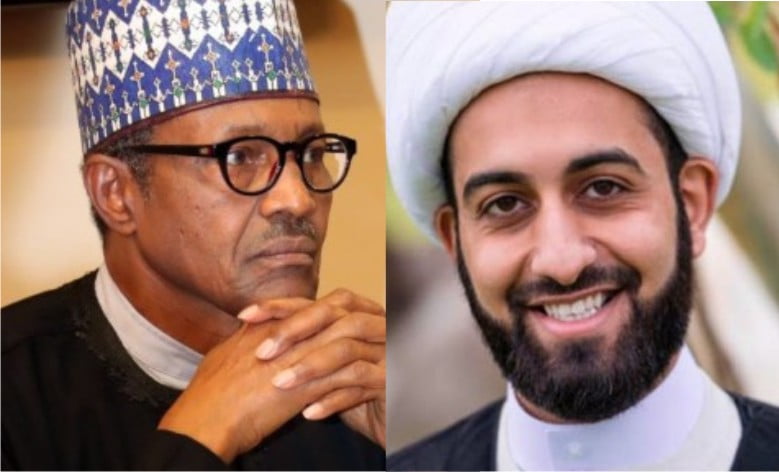 A Muslim influencer and reformist Imam, Mohammad Tawhidi, popularly known as Imam of Peace, says Nigeria's President, Muhammadu Buhari, is the problem of Nigeria.
Naija News reports that Imam of Peace identified President Buhari as Nigeria's major problem in a series of tweets on the micro-blogging site, Twitter on Friday, October 16, two months after he called for the immediate arrest of the Nigerian President.
According to Imam of Peace, President Buhari is Nigeria's problem because he creates the problem and then promises to solve it, adding that not only does Buhari fail to solve the problems "he creates" but " he blames everyone else but himself."
Imam of Peace lamented that not only is President Buhari the problem but that "terrorists in Nigeria such as Boko Haram and Fulani thugs have become powerful and wealthy under his rule."
The Muslim influencer said Special Anti-Robbery Squad (SARS) has joined the problems that Nigerians are currently facing under the All Progressives Congress, APC government led by President Buhari.
Imam of Peace tweeted: "Buhari creates the problem and then promises to solve it. He fails to solve it, and so he blames everyone else but himself. Buhari is the problem, and terrorists in Nigeria such as Boko Haram and Fulani thugs have become powerful and wealthy under his rule. SARS has now joined."
Buhari creates the problem and then promises to solve it. He fails to solve it, and so he blames everyone else but himself. Buhari is the problem, and terrorists in Nigeria such as Boko Haram and Fulani thugs have become powerful and wealthy under his rule. SARS has now joined.

— Imam of Peace? (@Imamofpeace) October 16, 2020