It's Not Enough To #EndSARS, SARS Terrorists Must Face The Law – Imam Of Peace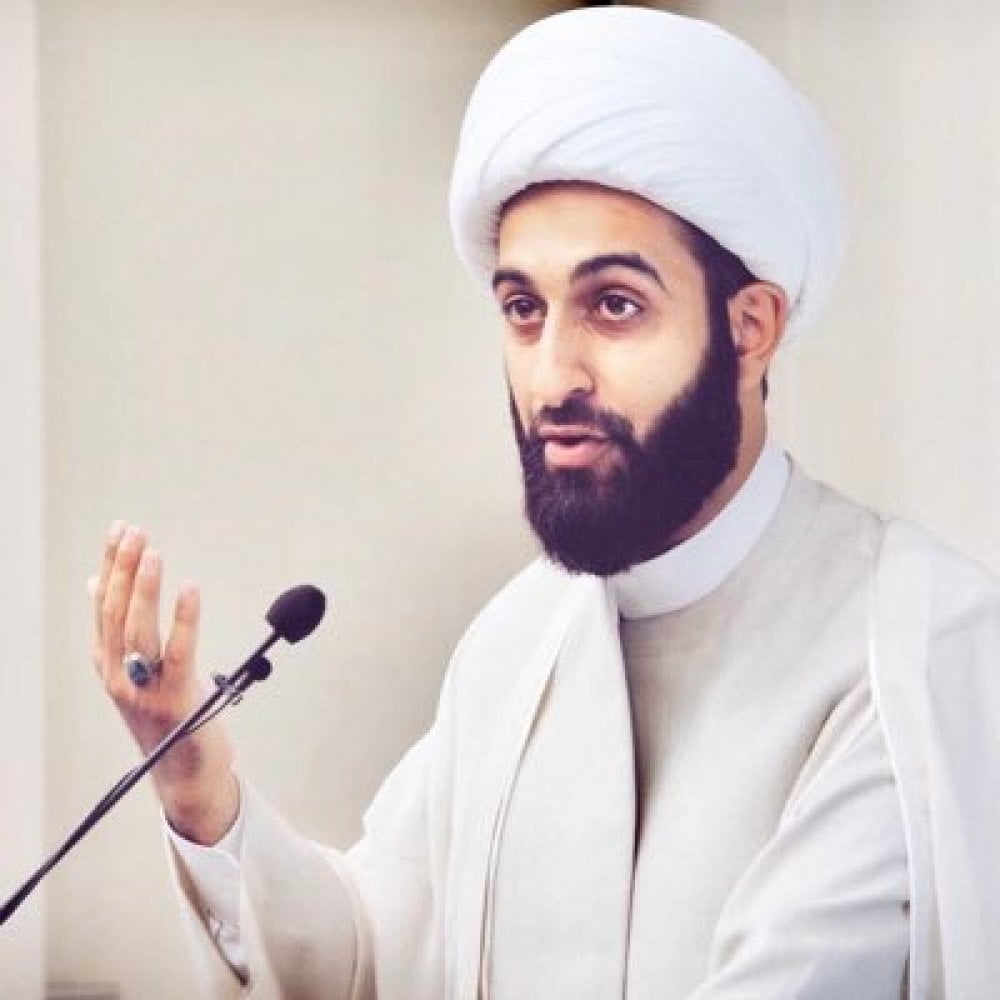 A Muslim influencer and reformist Imam, Mohammad Tawhidi, popularly known as Imam of Peace, has maintained that #EndSARS is not enough but that officers of the disbanded Special Anti-Robbery Squad (SARS), must face the law.
Naija News reports that protesting youths in Nigeria are agitating for the end to Police brutalization and extra judicial killings of Nigerians. The protesters have been on the streets for more than a week now, protesting the brutalities, humiliation, and extortion of Nigerians, especially the youths.
The protesters demanded an end to the Special Anti-Robbery Squad (SARS), a police unit under the Force Criminal Investigation and Intelligence Department headed by the Deputy Inspector General of Police Anthony Ogbizi, using a hashtag: #EndSARS.
On Sunday, October 11, 2020, the Inspector General of Police (IGP) Mohammed Adamu disbanded SARS following a widespread protest from Nigerians worldwide.
However, since the announcement that SARS has been scrapped, the protesters have refused to leave the streets, which a Presidential Advisory Committee says might force the Federal Government to take drastic measures against the protesting youths.
Reacting to the ongoing #EndSARS protests across various cities in Nigeria in a post on the micro-blogging site, Twitter on Friday morning, October 16, two months after he called for the immediate arrest of the Nigerian President, Imam of Peace said "every one found guilty of murder or any crime must be put on trial."
The Muslim influencer, however, noted that trialing those found guilty of murder would not be possible under President Muhammadu Buhari administration which he described as a "failed Presidency."
Imam of Peace tweeted: "It's not enough to #EndSARS. Every one found guilty of murder or any crime must be put on trial. This will not happen during Buhari's failed Presidency. Buhari must resign and the entire mafia: Buhari, Fulani militia, captured Boko Haram and SARS Terrorists must face the law."
It's not enough to #EndSARS. Every one found guilty of murder or any crime must be put on trial. This will not happen during Buhari's failed Presidency. Buhari must resign and the entire mafia: Buhari, Fulani militia, captured Boko Haram and SARS Terrorists must face the law.

— Imam of Peace? (@Imamofpeace) October 16, 2020